Final Week
April 29, 2019 @ 08:04 pm 🔗 Post Link
Biking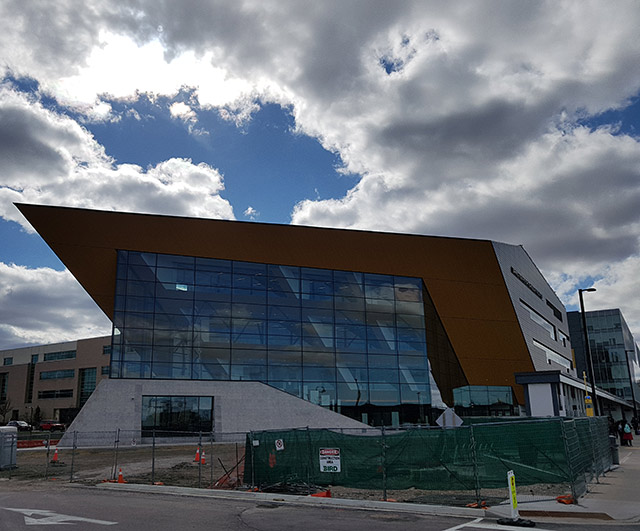 I thought it was super cool looking.Well, Humber WDDM is done. I did my portfolio presentations last week. The feedback I got was very positive. So far, no final grades have been posted. I did meet some great people in the course. We stayed after the presentations and talked until security kicked us out of the lab. I guess the realization that we may not speak again was apparent. So, I'll retool my site from the school requirements to more of a true portfolio site then start applying for work. I feel I have gained a ton of useful skills. I don't think you can ever know everything there is for web development. There is simply too much and it is always evolving but I feel much better about my prospects than I did about a year ago. Time will tell I guess…
Bdot and I joined the Caledon Cycling Club. Yep. Yesterday we attended our first club activity which was a BBQ at Albion Hills. They seem like a fun bunch. We met a few couples that we will hopefully meet again. The official ride was cancelled due to weather, which is a reoccurring theme for April and May for sure… So much rain.
It was cool yesterday but the bright Sun still beckoned us to get outside. And we did. We biked 25km on the railtrail. For the first ride of the season, it was pretty enjoyable. Yeah, yeah, the railtrail is flat and from some points of view dull, but I like starting things off slowly. It has been a while since we last rode. Legs are feeling it a bit today.
Bdot enjoyed a 'girls weekend' away at the cottage with her sister. I played ball hockey Friday night. Everything clicked and we got a rare win. I think we have 3-4 more games left in the season. I think it would eventually just be too hot to play ball hockey indoors anyway…
Ha. I was 1 for 8 in my NHL Playoff bracket. What a season.
My Mom is on a cruise in Europe, it sounds like she having a great time.