Cookies of Eternity
March 27, 2015 @ 09:03 pm 🔗 Post Link
Food, gaming, Buffalo Sabres, Pillars of Eternity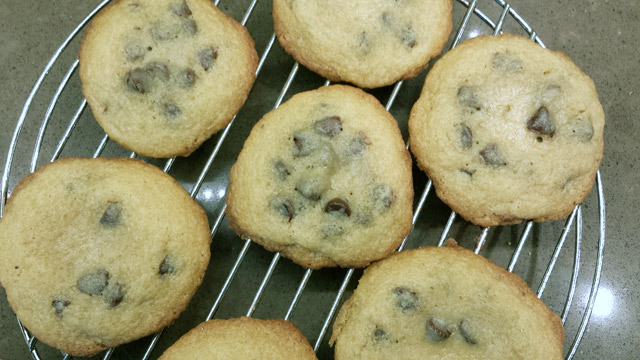 It was rainy, gray and gloomy outside so I didn't want to venture outside. But I still wanted cookies. I've never made cookies before. But I thought, what the hell… So I googled a recipe. Do I have the ingredients? Yes. Close enough. I was a little surprised how long it took… well over an hour… but it made a few dozen and there are only three left… so they must have been decent. Really though, a bad cookie is still a cookie. I'd probably made them again.
Sabres lost to the Coyotes – so they are back up to a six point gap! If this weekend goes well (no points) then the Sabres could be in a really good spot for McEichel starting next week. I'll be so glad when this strange, emotionally awkward season is over. Cheer? Boo? Arrghhhh.
September of 2012 I kickstarted a game that claimed to it would be an 'isometric, party-based computer RPG set in a new fantasy world'. The devs were Obsidian Entertainment, known for making many other games so I thought it was a safe bet. Well over 73 thousand people agreed with me and also backed the game. The kickstarter campaign raised nearly $4 million dollars! (I think one of the best ever) The game was released yesterday and I'm very happy to see it is reviewing well. The final title ended up being Pillars of Eternity. I've only played a few hours but it is certainly as advertised. More on the game as I get deeper into it. So far I've been happy with every kickstarter campaign I've backed.