Happy Birthday Chromebook
August 28, 2016 @ 07:08 pm 🔗 Post Link
bdot, Birthday, Highlander Brewery, Lenovo N21, Plex, Ray's Bistro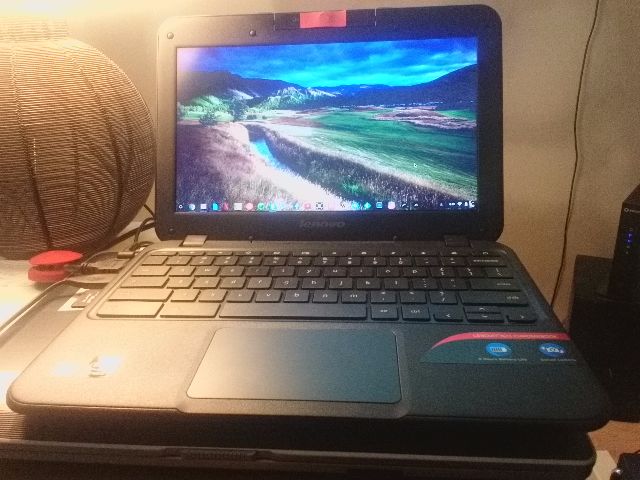 Inspired by KK and the practicality of a Chromebook over a new battery for my two ton Dell laptop… I've been looking at Chromebooks for a while. There are a ton of them. Nearly every major hardware manufacturer has a Chromebook option. Dell, Acer, ASUS, Toshiba, HP, Lenovo, Google, etc. … My first thought was to look at an ASUS since I've liked their reliability in the past… but they were a little pricey. This was a bit of whim so I didn't want to spend much at all. And I didn't – just over $200 for my Lenovo N21. My expectation were realistic with what I could do with. It is a browser OS… nothing more. But wow… nearly everything I do online I can do with my Chromebook. Watch Netflix, Skype (yes! web.skype.com!), watch live streams, update my blog (yes! I'm using my Chromebook right now and resized an image online! I don't think I've updated my blog on anything other than my PC ever) – not to mention all the social media. I'm quite impressed. This model has HDMI out so I have it connected to my main receiver and with Plex I'm enjoying my entire music collection off my Plex Server. Joy! So far it is proving to be the best $200 I've ever spent!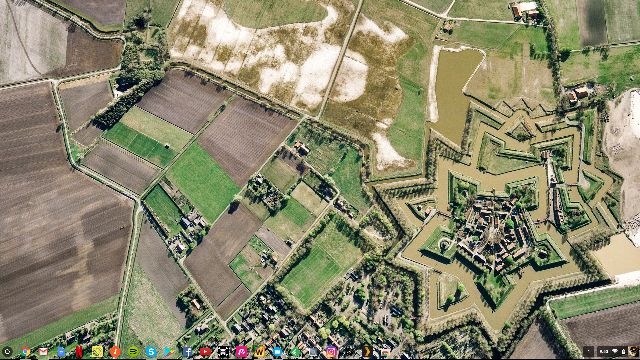 Yesterday was bdot's birthday. It was a pretty awesome day! We hit a bunch of shops in Orangeville where bdot scored some lovely earrings. We fell in love with another local artist, John Adams. Then it was off to Alton for a stop at The Mill. We ran into our favourite potter and bdot came away with some beautifil mugs. Then it was Ray's for a rare but incredible dinner. Bdot enjoyed sriracha shrimp and I adored my Garlic/Bacon Beef Tenderloin. OMG was it good! Best meal in ages! With dinner I tried a Blacksmith Smoked Porter from Highlander Brewery which was a perfect compliment. What a tasty beer. Capped the evening off with a soak in the hottub. Thanks for the lovely day bdot!
Nice win for the Jay's today. 3 homeruns by the MVP!