A Calling to Relax
May 1, 2016 @ 08:05 pm 🔗 Post Link
Friends, Buck and Bonnie, Collingwood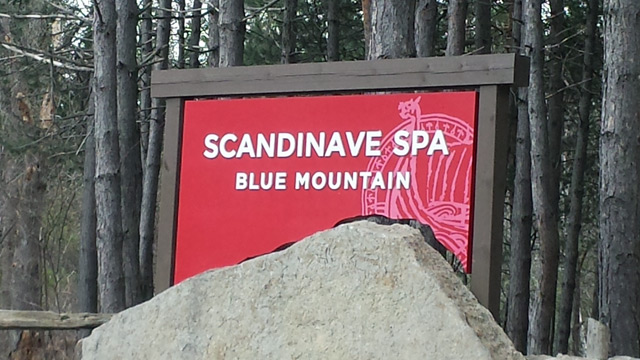 I've been watching quite a bit of the NHL playoffs. Even without my Sabres or a Canadian team in… there are always compelling stories in the playoffs. I'd like to see Ovi win or any of the teams that have never won before. So far, so good.
Yesterday I had the car in to repair a broken headlight. Bdot was crafting at her sister's. So I was stuck at home. Got a lot of housework done. In the evening we had Buck and Bonnie over for the night. Buck and I had a few beers and watched a hockey game.
Today we ventured to Collingwood for an afternoon at Le Scandinave spa. We didn't have reservations so we got waitlisted. We were hungry so to kill some time we went for lunch at The Tremont Cafe. It is a lovely little place to eat. We sat in, what felt like a library. The men had yummy burgers and the women had eggs. Yum. We were told the was going to be 2-3 hours but we got a text from the Spa after an hour and a half. It was a lovely afternoon. After the first hour the spa was less busy and the hottubs were more comfortable. Certainly enjoyed my hammock time with bdot.
My sister and BiL have been dealing with more problems with their dog Boomer. He has sudden seizures and can't walk. They have run tons of tests on him and at least it is not cancer or a tumor… otherwise they have no idea. Hope things work out, they have had a tough go with him.