Mother of a Weekend
June 15, 2016 @ 10:06 pm 🔗 Post Link
Family, home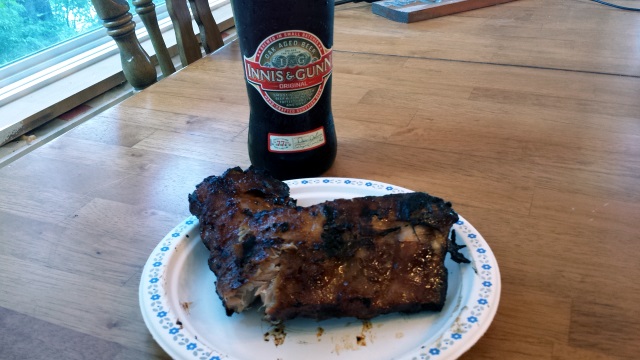 Last weekend was a rare Boyz get together weekend at JoeyJoe's cottage near Campbellford. It felt pretty rushed to get there. I left right after work, picked up KK and didn't reach the cottage until after 9. By then I was pretty bagged but seeing everyone enjoyed the night. I drove with the intention of figuring out the problem with my car stereo. We didn't end up even looking at it. Ho-hum.
It was a pretty quiet weekend. Mike and Trevor didn't make it. In attendance was Pat, myself, JoeyJoe, KK, Ding and Andrew. We had some drinks, good meals, laughs, fires and music. We even managed to take down two trees without killing alone. (The tree did get the final laugh knocking over our beers however) It was just two nights. Two nights wasn't long enough. I think in the future I would take -at least- one day off to have a three night stay.
It is always great to see the guys. I can really relax and put up no guards around them.
The backyard is really coming together as relaxing getaway location. Bdot picked up a manual lawn mower which I have yet to use… I hope it works well. I do like the idea of using it.
Pens won the Cup. Ho-hum. They were the better team without a doubt but I was pulling for the Ducks.