Broken blip
December 6, 2013 @ 09:12 pm 🔗 Post Link
Christmas, music, www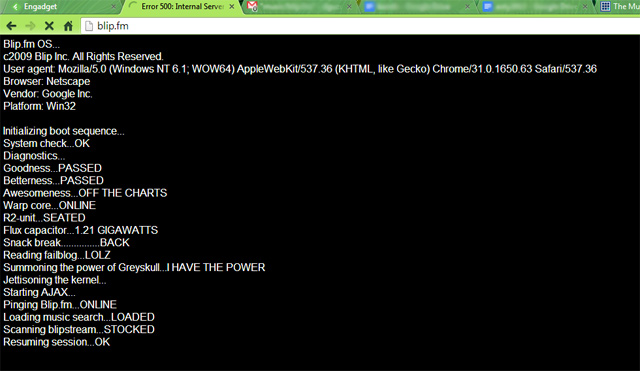 Yeah, not sure what is going on with blip.fm today. I listen to it at work all the time. *shrug* I've tweeted them. No response.
Bdot was out of office all week so no phone until Monday – at the earliest. Ho-hum. It seems like it is just in time… battery life on my Desire is becoming suspect. She has a grrlsnight away Saturday so I'll be on my own for a night. We are still debating whether we get a Drysdale tree this year… I'm not too excited about trekking through mud, my sister (and therefore BiL) is busy and it would be on a Sunday. Hmm.
Somehow lost my red Winter coat. How does that happen? Sigh.
Having to compile my top 20 albums of the year is going to be agony as usual. Gawd. Should just cop out like everyone else and put Kanye on top. Oh wait… no AOTY should earn it. *eyeroll*