Amped
March 20, 2015 @ 08:03 pm 🔗 Post Link
Computers, music, HiFiBerry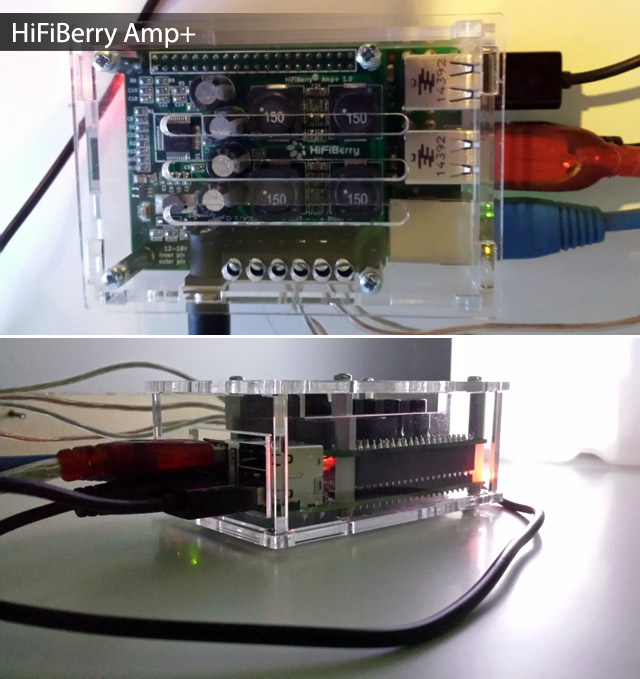 Good news! My Dad is home! He is far from 100% but he's recuperating and now eating a full meal. Unlike at the hospital, where it is apparently protocol to starve you. Hmmpt. I think the road to recovery will be slow, but I'm hoping my Dad can get some mobility back.
The Sabres are making their fans pull out their hair. The distance to last is now only 3 points. Sigh.
Increasingly over the past few years I've been listening to more and more digital music. I now listen to my music almost completely digital. So .flac, .mp3 and streaming music. I've been looking for a way to conveniently play and hear my music with a high level of aural fidelity. Well Runeaudio took care of the playing and HifiBerry took care of the fidelity. I used an existing of pair of speakers (which I now hear were surprisingly under utilized with my receiver) with HiFiBerry's Amp+, and after a little direction… I'm blown away by the rich, beautiful sound, the cheap Hifi system is producing. It is like being reintroducing myself to my entire collection of music. So happy!