Cold Winds Blow
September 7, 2020 @ 06:09 pm 🔗 Post Link
Caledon, computers, Fall, hiking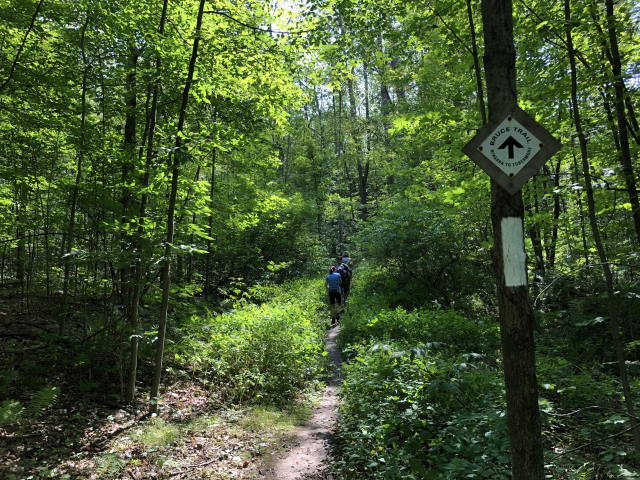 We don't get out as much as we'd like with the two dogs. They are each a handful for different reasons. Mystic is challenging. I think it is important to remember how young and immature the dog is. Pretty much everything seems different and distant when compared to our other mature dog. It is baby steps for sure. They both bring a lot of excitement into our lives. Yes, we did get a hike in at Hockley Valley with my sister, JP and their dog. It was Mystic's first Bruce Trail hike. She did pretty good all things considered. I mean there is a lot of stimulation for a puppy on a hike…
A while back we enjoyed a weekend at the cottage. We got in a rare bike ride on the incredible trail Trans Canada Trail in Waubaushene. We started here (Note: link is now dead) and did ~10km out and 10Km back. The weather was crap however, rain and wind – bah… regardless, it was an incredible find that we'll take advantage of in the future. We are also trying to get in a ride with JP in that area as well.
Finished Umbrella Academy Season 2. It was pretty good. Some of the characters are excellent.
I'm looking into getting a new receiver. I listen to music a lot so – I may indulge a bit here. It seems a quality receiver does last. My older Yamaha is still kicking.
Raptor laid a massive egg today. Gah.
All the Canadian teams are out of the playoffs – so that is also blah.
Work remains pretty ho-hum. It feels pretty dead end most of the time. I really think I'll start looking soon for something better.
This is a just a quick update. I need to get back in the habit of updating…