Christmas Wrap
December 28, 2012 @ 09:12 pm 🔗 Post Link
Family, hockey, Christmas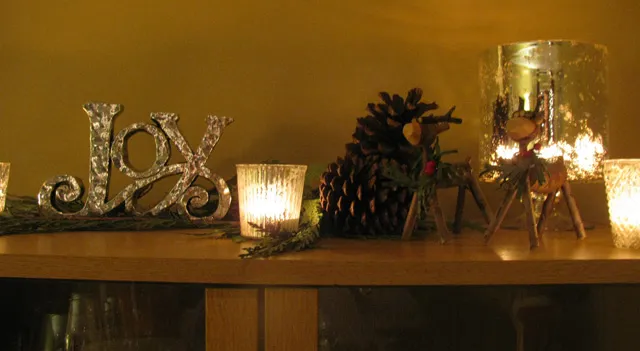 Christmas is over for another year. Phew… it was busy for about four days… today was the first day I really did nothing.
The first Christmas event was at my Mom's for dinner in St.Catharines on Christmas eve. We went fairly early to hang out with my parents and sister. It was a pretty quiet afternoon with the exception of the three dogs running around. My dad is scheduled for surgery in January so he isn't very mobile and is rather tender. My mom has a bunch of festive decorations including a cute Norfolk Pine and a multicolour angel. We left around lunch time and I didn't eat before we left so I had to grab a bite. I made the mistake of going to our local McDisater. It is a new MickeyDs and it was quite modern inside. Unfortunately the food is the same and has the same effect on my stomach. Gah…within three hours I had serious gut rot. Hopefully I'll learn one day. So I only had a small portion of dinner and none of the after dinner desserts and hors d'oeuvres. Shortly after dinner my sister left. About 30m later my aunts and uncles arrived for the evening. My Dad's brothers and sisters together always means a lot of good natured ribbing and sibling abuse for everyone. It was good to see everyone. We left reasonably early because we were hosting Christmas dinner for my family on Christmas day.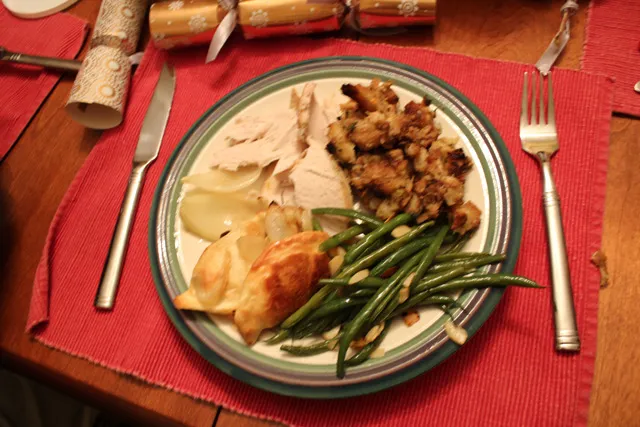 As we traditionally do B. and I exchanged presents Christmas morning. This was the year of the sweater. I think I ended up with five of them! Which is good, because after all the Christmas cookies I've consumed, I need some new larger clothes. I also scored a bunch of thoughtful and practical gifts. I also gave B. some clothes and a pair of earrings that were cleverly hidden inside a Christmas ornament. Hehe. My parents arrived around two and they chilled out as we made final arrangements for dinner. B. did all the preparations for Christmas dinner. She spend a ton of time in the kitchen cutting, baking and cooking. It showed because dinner was amazing. The evening was more relaxed than usual as my sister didn't bring her dogs. After dinner we unwrapped what looked like a mountain of presents… I guess the word got out that I need new golf clubs because I accumulated a bunch of gift cards for Golf Town. It will be nice to get new clubs. Mine are close to twenty years old and are wrong for me in so many ways. Perhaps we'll look into it sometime before the holidays are over. I think we ate and drank the entire evening it was a fun night with my parents, JP, sister and B.'s brother.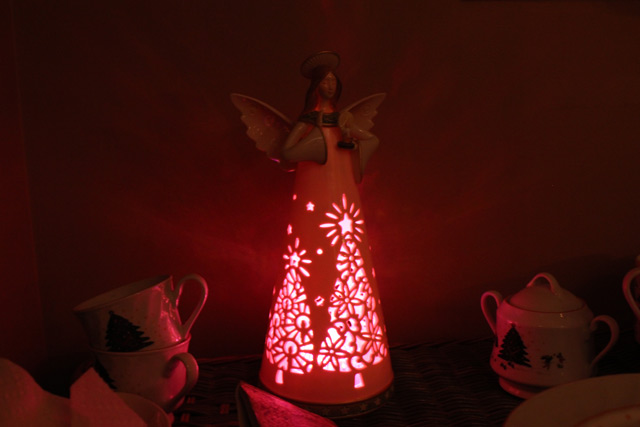 I got up at stupid o'clock (4 AM) to watch the Canada/Germany IIHF Junior's game. The game was close for the first 30m, but Canada eventually kicked it into a higher gear and took over in the final 30m. Canada ended winning 9-3. After a short nap we were off to B.'s sister's for a Boxing Day gathering. Our nephews were stoked and excited as always. My nephew Medium R was busy most of the afternoon with his new Xbox 360 playing Forza Horizon. It seemed like an open ended racing game as he was able to drive where ever he wanted. Pretty cool. Lunch was B's BiL's amazing potato pancakes and maple sausage. I think I had three helpings of the pancakes. Yum. The afternoon was pretty typical for a visit, the occasional squabble with the kids and lots of energy. B's BiL and I made an uneventful trip to Best Buy to check out the Boxing Day sales but there was nothing that exciting there. Another fun and festive day.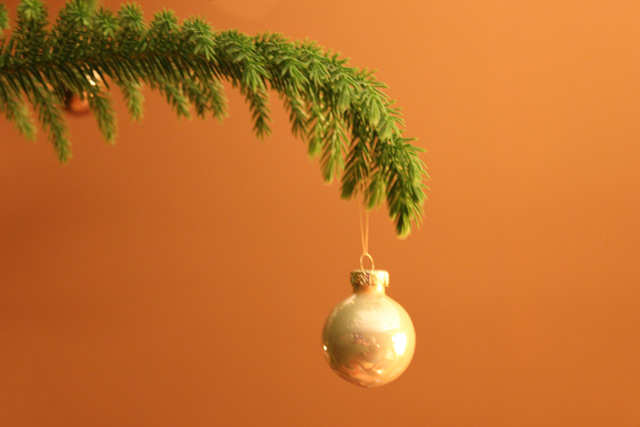 The rest of the week so far has been pretty chill. I replaced our snow shovel today that B. tossed out and watched the Canada/ Slovakia game. Canada, much like the Germany game, woke up in the second half of the game and rolled to a 6-3 win. I'm really messed with my body clock with these 4AM hockey games. Gah.