Woohoo!
February 4, 2016 @ 08:02 pm 🔗 Post Link
The Simpsons, Frinkiac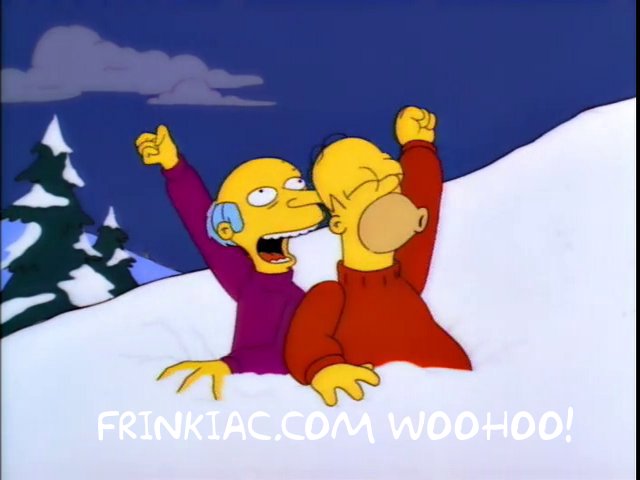 Captain posted a link to this awesome site. Frinkiac is a site that Simpsons fans must visit. They creators have made the dialogue from most of the series searchable with images. It is remarkable to play with. It is a meme dream.
Sabres are playing again. Big third period rally last night against the Habs for the win!