I hear Van Gogh is 50
November 30, 2021 @ 09:11 pm 🔗 Post Link
Art, Family, food, friends, music, Van Gogh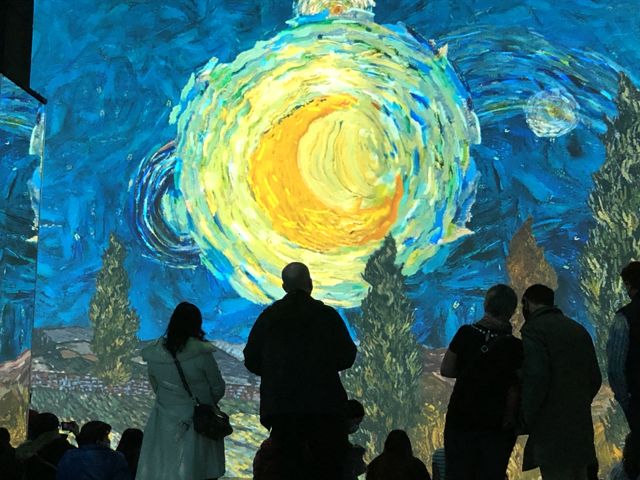 *Ding* Next level. Yes, I turned 50 (jesus!) last week. Thanks to my awesome wife for making it memorable but not overbearing. My 5th decade was ushered in exactly how I would have liked. One quiet night at home and one night out with a small group of friends and family. The night at home was a lovely dinner from St.Phillips in Nobleton. I don't know how we haven't found them before – but the food was incredible. And although there was a very minor calligraphic embellishment that put me at 500… it was used as a point of humour so… whatever. The cake was next level and is gone, so… *shrug* I was surprised with a night in Toronto with the nephews and some family friends. It started with a walkabout St.Lawerence Market which I've never seen before. It was pretty impressive. Food from everywhere. After was a surprise viewing of Immersive Van Gogh. It was a multimedia experience where his works were animated and projected onto all four walls of a massive room. It was set to music with no narration. It was pretty trippy. He was quite the master of colour. After we enjoyed dinner at C'est What (after we finally found the place) It was a great dinner… JD and his family (not KittyKittyMeowMeow) also joined us. Lots of laughs. It was a good night.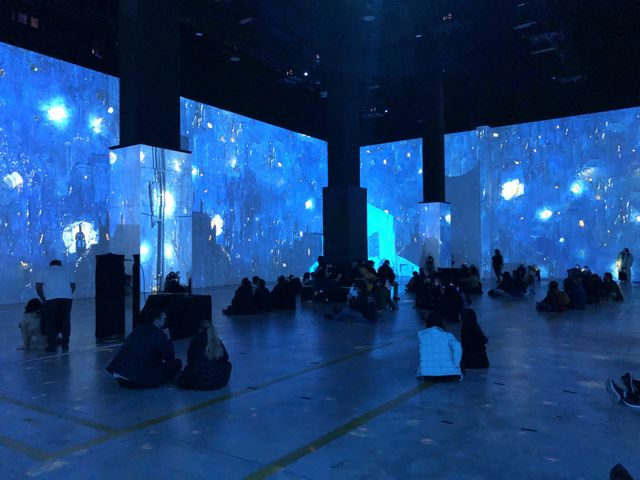 The night was also used to test sleep Mystic at a dog sitter in Aurora. It was a bit odd being away from the dog for a night. She has been a bit off of late. Rather lethargic… Hoping it isn't anything. She already eats poorly, so it is easy to get to a place of worry with our little snuggle monster.
We stayed overnight at AA's. In the morning, Bill, Liam and I ventured over to 33 & 1/3 for some record shopping because *gasp* I got a record player. I'm reacquainting myself with the sound of Analog. It has been decades since I played a record for myself. The first few I bought were: Moving Pictures, Signals, Regatta de Blanc, Zenyatta Mondatta and Magma. Pretty cool stuff.. Records are stupid expensive though, so I'm only getting my favs. Everyone was very generous – I treated myself to many music and gaming indulgences.
Sabres won on my birthday then lost the rest of the week. Sigh.
UPDATED
Poor B.C. – I wish I never heard the term 'atmospheric river'…I don't see a good outcome from the massive flooding there. The area is completely destroyed. UGH…and it seems the pass the buck blame game has already started. What a clusterfsck.