Being thankful
October 11, 2016 @ 10:10 pm 🔗 Post Link
Boyne River Primrose Trail, Bruce Trail, Loops and Lattes, Rockside Loop, Thanksgiving, Toronto Blue Jays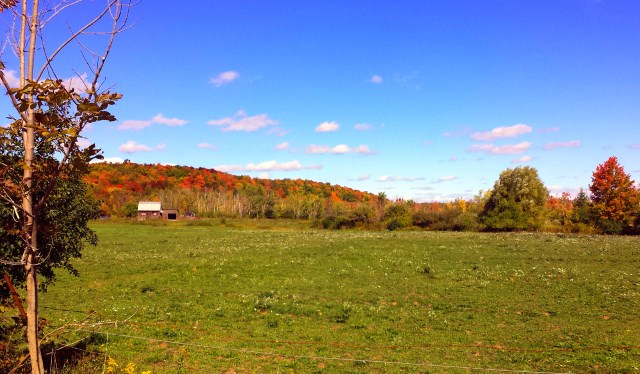 It was a glorious weekend and we sure took advantage of it. We hiked every day this long weekend. Saturday we did a hike out of Loops and Lattes – hike #32 Rockside Loop. Unfortunately we weren't aware that part of the hike was closed. Apparently an invasive bug is eating trees in the area and many are unstable 'widow makers'. Ugh. So we made the best of what was available. We didn't want to do any road walking so the hike was curtailed a bit. The section we did do was lovely. Bdot flushed some birds giving herself a scare. It was a great afternoon. Not being aware of the trail closure prompted us to look at the Bruce Trail App… It is currently 50% off so we both decided to grab it. I've used it for one hike and found it very useful so far. It is a little odd with the limited cell reception much of the Bruce trail is on, but it figures things out once it connects with the outside world.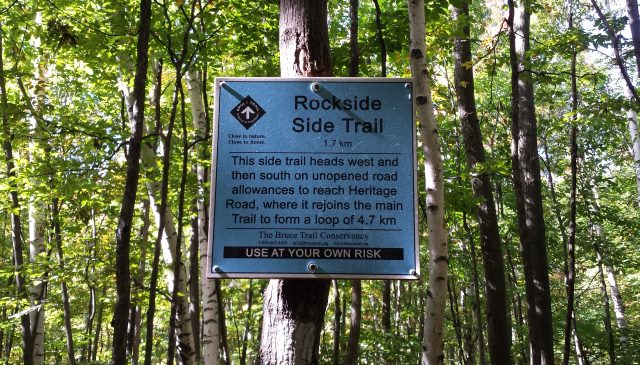 I'm sure we'll try this section again once this trail is opened back up.
Sunday's hike was a monster! We met up with my Sister, BiL and their rambunctious dog Boomer. Boomer was clearly the most excited about the hike often acting like he was shot out of a cannon. We hiked the Boyne River Primrose Trail (Bruce trail Org .PDF here). It was one of the nicest hikes we have done in the region. It included an incredible vista.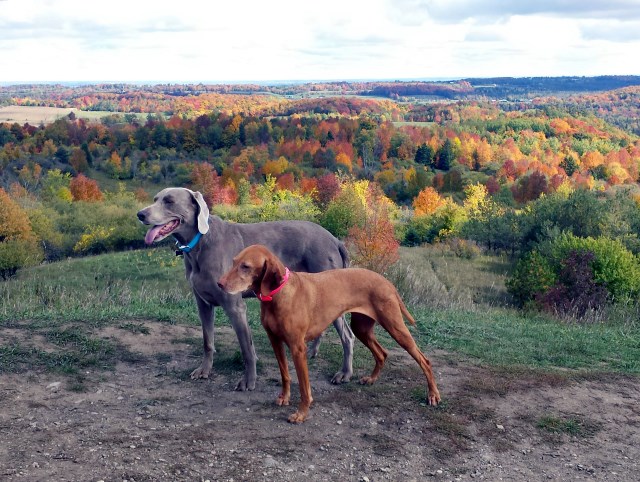 It was a tough hike. A lot of it was uphill and there were tons of 'sliprocks'. There was a stunning section with boardwalks that passed over a creek and a boggy area.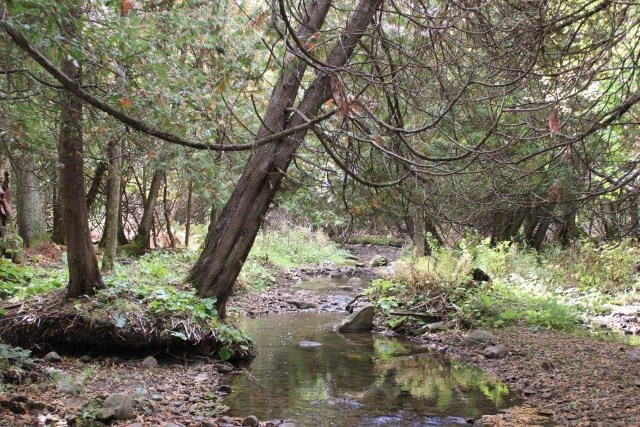 I can certainly see returning to do this hike again.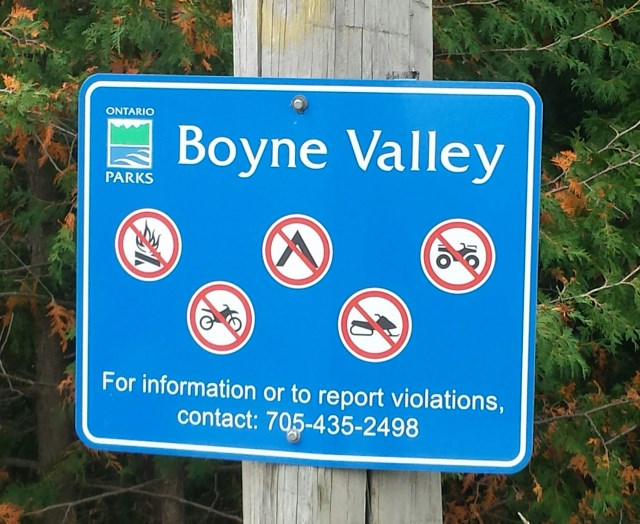 Yesterday we met up with the nephews and Bdot's sister and BiL for a much more leisurely hike through Palgrave forest. It was clearly a holiday as it was very busy in the forest. The nephew's did well keeping up during the two loops we did. It was fantastic to see some more family during this Thanksgiving weekend. Once we got home bdot prepared an incredible Turkey dinner for us. It was delicious and we'll be eating it for a few days.
WOO! Jays! Game three was tense! The Rangers took the Jays into extra innings before a (LOL!) error on Odor cost the Rangers the game. What poetic justice. The Baseball Gods spoke for sure!
It was a tough weekend for me. I seem to associate October and the Thanksgiving weekend with my Dad… so memories flooded back and it was often difficult. I sure do miss him.
It was weekend to reflect on the many things I'm thankful for. Foremost is my wife and family and health. These are the most important things in my life.