Tank you Sabres
April 12, 2015 @ 09:04 pm 🔗 Post Link
Buffalo Sabres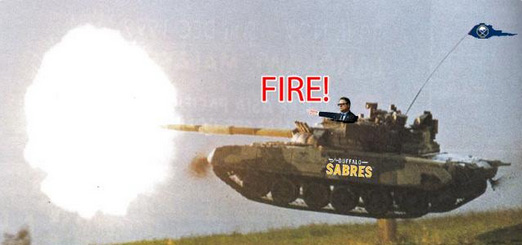 This was certainly an awkward and unusual season for the Sabres. With the possibility of drafting one of the most highly touted prospects in years this summer – the season took a curious turn once it was clear the Sabres weren't a playoff team. Many Sabres fans (including myself) decided tanking to get McEichel (Connor McDavid or Jack Eichel) was the best possible result for a wasted season. With the Sabres loss to the Blue Jackets last Friday… the Sabres have the 1st pick in the draft! This assures them a 20% shot at McDavid and guarantees them Jack Eichel. This is huge. First line centers are often thought to make or break the competitive nature of a team. They are the go to player. Sabres have been looking for this player for years. This off season, presumably they will get one. As disappointing as the past two seasons have been… the excitement for next October is washing over Sabres Nation. I certainly can't wait to see what happens over the summer and what the starting roster is for October. The tank is over. It is time to climb up the standings…
We had a lovely dinner last night with one of bdot's co-workers. They have a lovely home located between Vaughan and Richmond Hill. It was a fun night, lots of talking… so much so we ending up staying later than expected.
Game of Thrones Returns tonight. First few episodes were leaked onto torrent sites. It has been reported to be the Most Pirated Show on Earth. Hmm.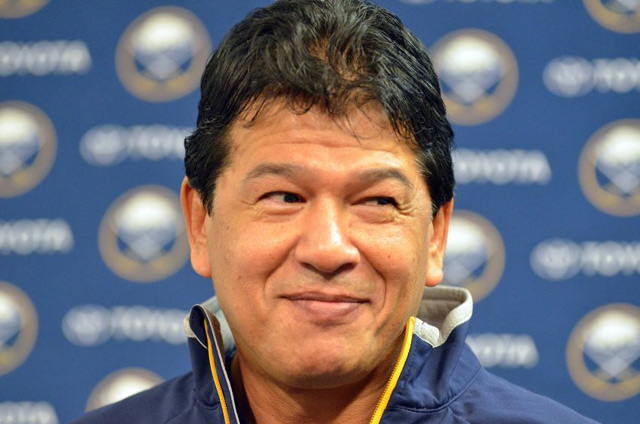 I liked Ted. Disappointed to see him go. On some level I guess he is a scapegoat for a last place finish. Even though it seems that was the desired target…. Hmmpt. Hope he stays in the organization or finds another gig.