Snow Mountains
March 7, 2023 @ 10:03 pm 🔗 Post Link
Politics, Home, Ukraine, Weather, Winter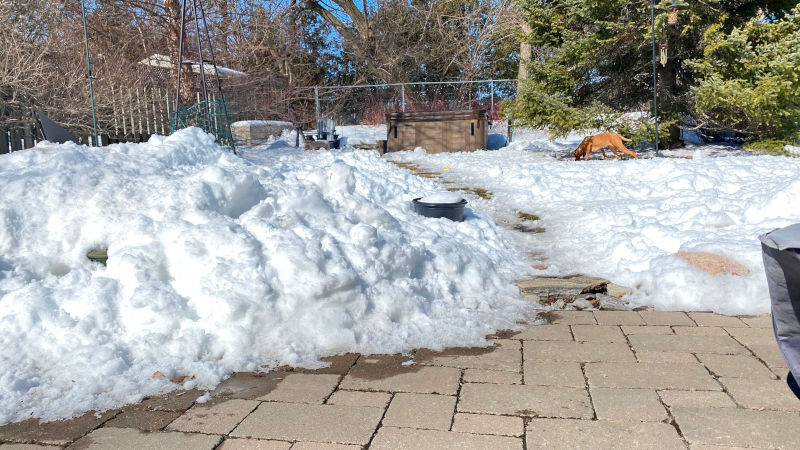 It is odd to think only a few days ago we were hit by that Winter storm. It blew angry snow around for hours and dumped around 30cm. It was quite a mess. It was the heavy, wet, back-breaking snow too. Fortunately, we were given ample notice and actually got gas for the snowblower. Our amazing neighbour often blows the lower part of our driveway but that still leaves quite a bit to do. After some reluctance, the snowblower was working. Bdot loves the machine and has saved me a lot of back-breaking snow removal with it. That still leaves a fair bit to do... I always try to move snow away from the house off the backyard patio. The patio is a good size so... that is a lot of snow... Anyway, it is all dealt with. My back was still sore for a day or two even with the snowblower dealing with a lot of the snow. Hmmpt. Of course, the next day it warmed up dramatically, and as you can see, a lot of snow has melted away...sigh.
After all that snow removal we weren't going anywhere. We settled in for a movie and watched A Man Call Otto. What a character. Tom Hanks really brought to life this stubborn old man and his sad and tragic story. Yes, it was that, but, it was also a story about community and the power of friendship. I enjoyed it more than I expected so it gets a solid ⭐⭐⭐¾.
The Sabres continue to bounce around that final playoff spot. They are right there but have the most daunting schedule of the potential wild card teams. A big test tonight on Long Island.
There is some odd residue in the hottub jet mounts that is coming off and making the water disgusting. Sunday was fairly mild so I did the big chore of cycling the water. It seems ok now but once the jets are run a few times, I expect more of that residue to pollute the water. We have replacement jets, just need to find them... I'm hoping if the jet mount is closed the residue would be contained. This aching back could use a soak...
It is disturbing the 'strategy' that P*tin is using in the East of Ukraine. Mindlessly sending waves of ill-equiped, poorly trained troops, into the open to attack fortified defenders is basically suicide. There is zero value for any life for this madman regardless of your flag or position. R*ssians would be wise to save their lives and surrender. The obsession with Bakhmut is incomprehensible. The staggering loss of life is criminal. Lots of reports of R*ssians finally refusing the orders of their idiot 'superiors'.
UPDATE!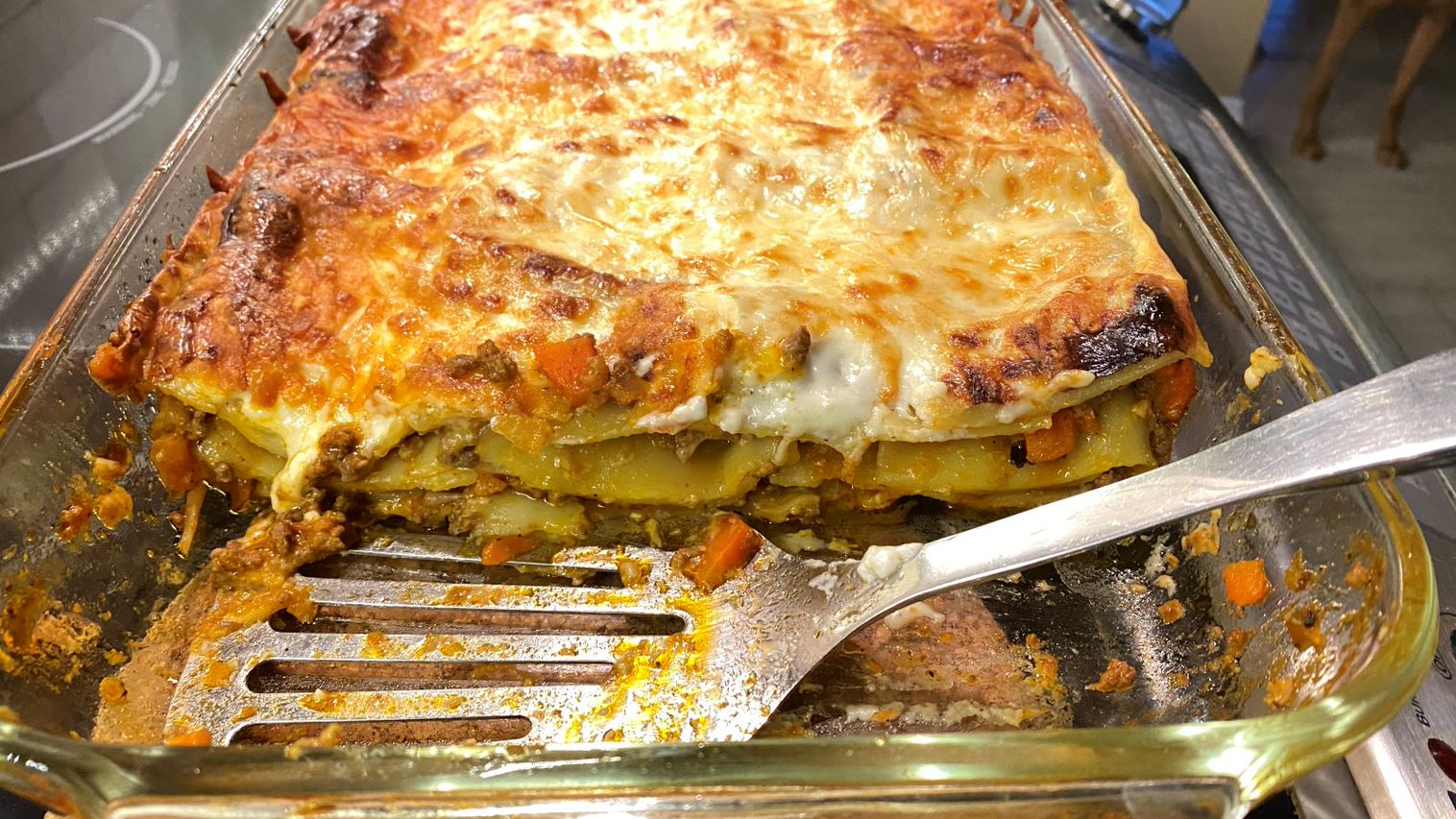 Made from the Dinner Uncomplicated recipe which is unfortunately not online...