Searching for an idea
November 9, 2015 @ 10:11 pm 🔗 Post Link
Computers, Ideapad K1, Jury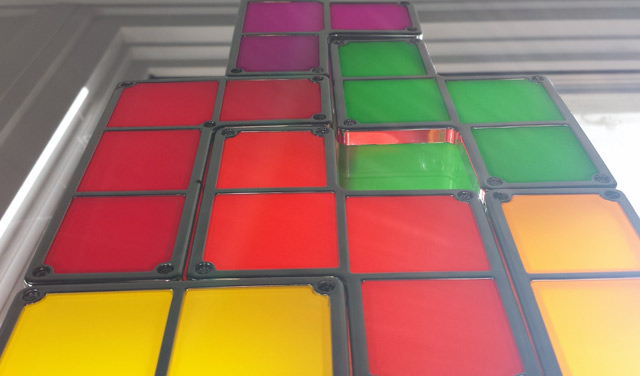 So there is a chance I may sit on a jury for several months. I find out (I guess?) on Thursday. While it would normally be interesting, the timing is absolutely crippling as my persisting situation is anything but normal. Sure it would mean a few dollars but it means further delays and another frustrating sidetrack from the job search. You can't ditch it. You can only hope you aren't picked. I wrote the jury clerk to get out of it but I guess the government doesn't care about my situation. *SMH*. Certainly feeling a little trapped by this. Anyway, will know more after Thursday.
I've been playing with my Ideapad K1. Somehow (?!!) the password got set to something I couldn't figure out. I tried every number that made sense to me. It was incredibly frustrating. So I did a lot of reading and determined, somehow, I had to install a new ROM.
The first part of the process was to get a computer to talk to the K1. The only option available to me was APX mode. Getting into this mode was easy. Getting Windows to understand this mode WAS NOT. I'm not sure why… but only a fresh install of Windows 7 even detects APX mode. It labels it as APX in Device Manager with an unusable driver. Fortunately I was able to locate a driver that works. You basically got one shot to fix the ROM. For whatever reason… Windows won't correctly detect an APX connection after you disconnect the first time. This might just be me. But it always happened. So once an APX connection is made you can reflash the ROM. I found an awesome CyanogenMod 10.1 (Android 4.2.2) build for my tablet and it works really well. It even has a wonderful windows.bat installer that does everything to get the OS up and running.
The only problem was no Google Apps. Really a tablet without the app store is pretty useless. So more reading. The trick to updating Google Apps was getting the tablet into recovery mode. I tried a bunch of rebooting holding down key combos and nothing worked. Eventually I found this page which had all the answers. I downloaded the correct .zip then found the trick was using the terminal emulator to reboot the tablet into recovery. The command was adb reboot recovery. It worked. Rebooted into recovery. I guess some versions of the recovery app use the power button as 'enter' the K1 does not. This was initially confusing. The K1 uses the 'Home screen/Back' button on side of the screen as 'enter'. Once I figured this out it was pretty easy to flash the gapps zip and voila! the K1 was ready to rock! It is a little dated and heavy but it is streams really well and is still a great little media consumption device.
The best media app is Kodi. Which I was shocked to find isn't compatible with the K1. Apparently the K1 GPU is the Tegra 2 which is NON-NEON instruction based. All new Kodi builds require NEON instruction capabilities. What?! To quote from the Kodi site: "x86 (Intel) or NEON compatible ARM processor, (for example: Nvidia Tegra 3 and newer are fully supported by Kodi, while Tegra 2 and older Tegra probably will never be supported because its processor lacks NEON instruction set compatibility)." Barf. But wait… some wonderful dev somewhere made a NON-NEON port of Kodi! So after some googling I was able to locate a functional 14.2 version of Kodi for the K1. Huzzah!
It was a pretty quiet weekend. Bdot was away Saturday night with friends so I chilled out with a mediocre movie. I wanted to take the dog for a nice walk but wow… 5PM is now dark… and by the time I got outside and drove to the trail head – it was dark and I couldn't see a thing. Wah-wah. Sunday we spent most of the day installing leaf guards on most of the gutters on our home. With the investment into the drainage solution – the least we could do was try to keep leaves out of the system since they really muck things up. It was pretty cold. After an afternoon of snapping in panels we were both pretty stiff and tired. We cheated dinner and hit A&W. *smirk* Bdot did make a wonderful beef soup however.
Finally a good weekend for Buffalo sports teams. The Sabres beat Miller for his return to Buffalo and the Bills beat Miami.