Scream for me Toronto
August 12, 2019 @ 02:08 pm 🔗 Post Link
Friends, music, work, Apsley, Iron Maiden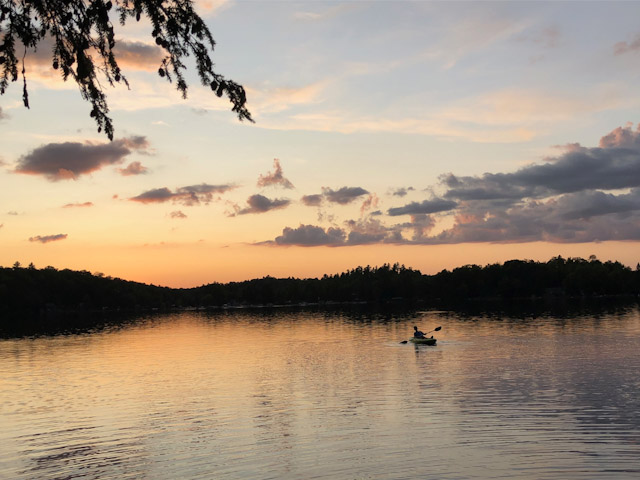 A few days at home after the Killarney trip we spent a week at the cottage in Apsley. Not much really to say about it. The weather was hit and miss day to day, it was overcast/rainy/sunny often in the same day. There were a lot of visitors. The people aren't bad but the constant turnstile of people makes it difficult to relax how I want to relax. There is constant commotion. We did get a few paddleboards in. Days were often spent on the dock, planning dinners, evenings, relaxing by the fire at night. While I think the cottage is awesome, I wonder if I'd be willing to spend a full week there in the future.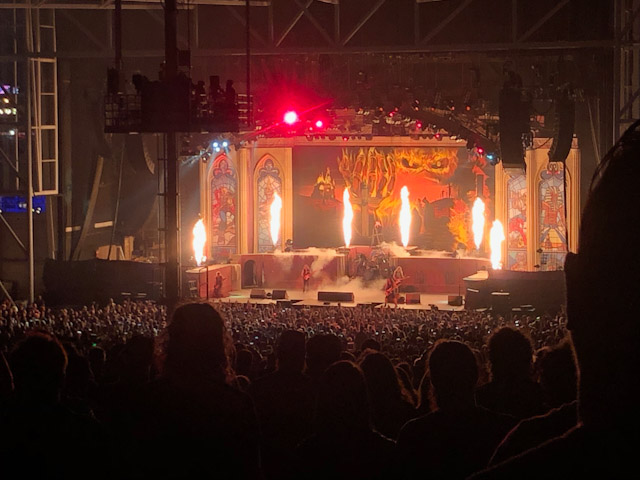 I left the cottage a few days early to see Iron Maiden in Toronto at the Budweiser Stage. It made for a VERY long day. Packing, driving home from Apsley, unpacking, driving down to Toronto, concert, driving home from the show. The drive home was monstrous. The wait to leave the lot was an hour, access to 427 North of the 401 was CLOSED, so… it became a brutal drive home, after an already long day. That said, sigh, it was a great night! I met up with Captain and Mike and spent a fun night with them. We bumped into Dean, Bill and Liam at the show. Maiden were Maiden. They put on an incredible show. A visual spectacle. Up the Irons!
Well, today, after was has seemed like forever, I had my first day at work today. It was typical with information overload but the staff seem good, hopefully, I can build a home here for a while. As with all jobs there are positives and negatives.