Scotland says No.
September 19, 2014 @ 10:09 pm 🔗 Post Link
Politics, Referendum, Scotland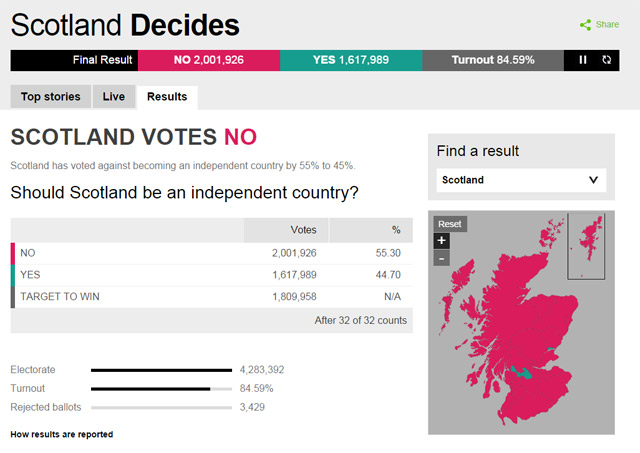 I thought this referendum was pretty interesting to watch. In many ways it reminded me of Quebec's vote to leave Canada. (Which was also thankfully No. Quebec is a beautiful province.) Judging by the reaction as the NO totals were read, it seems to be the result most Scots wanted. Historic day for Scotland and the still United Kingdom.