Rocks and Walks
July 10, 2017 @ 09:07 pm 🔗 Post Link
friends, hiking, home, Castlevania, Hockley Valley, Isabel East Side Trail, Renovations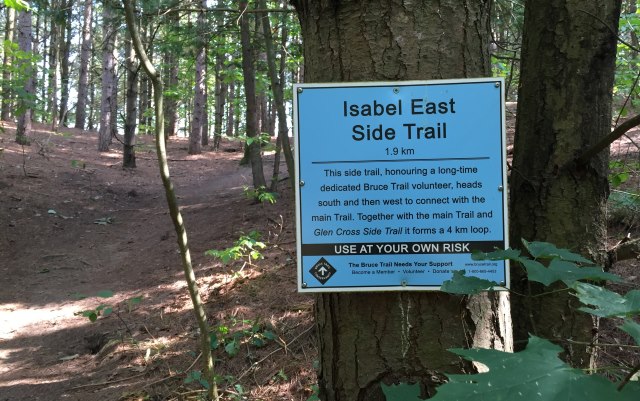 Bdot was away this weekend at her sister's cottage. So, I ventured off to Hockley Valley for a hike. The intention was to get the missing photo for the Hockey Valley section of the 150 badge. It was a tiring hike for sure. Plenty of hills and streams. We will have to return because I didn't find the bench on the route but the Isabel East Side Trail was pretty amazing.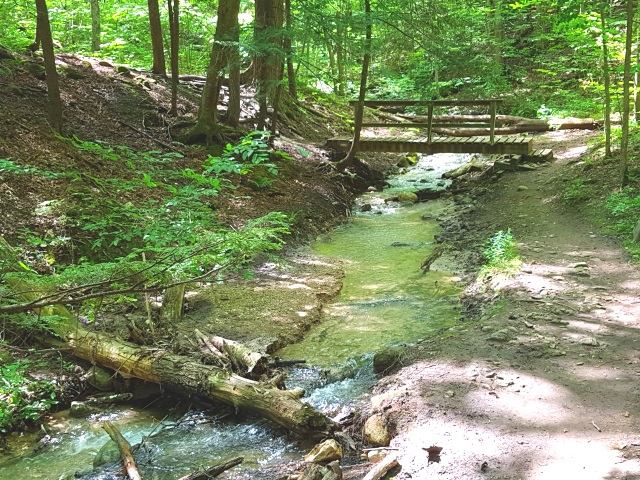 In the evening KK came over for a jam session. My amp as two independent plug-ins so we had guitar and drums. It was a fun night. We made some horrible noise and sent it off to MikeMike. *smirk*
We decided to go forward with the re-landscaping of the front yarn. This is very exciting! We are adding a small patio sitting area and river rock drainage path for the all the water from the back and house. It is both a functional and aesthetic update. Photos soon, so far it looks amazing.
Not sure what hit me Sunday morning, but awoke feeling really under the weather. Didn't end up eating until after 6. Hmmpt.
Burned through the four short episodes of Netflix new anime series Castlevania. This is a stunningly animated series *for adults*… It has been renewed for a second season. The first four episodes setting the foundation for the series.