Ridiculously Hot
September 25, 2017 @ 10:09 pm 🔗 Post Link
Buffalo Sabres, sports, weather, Star Trek Discovery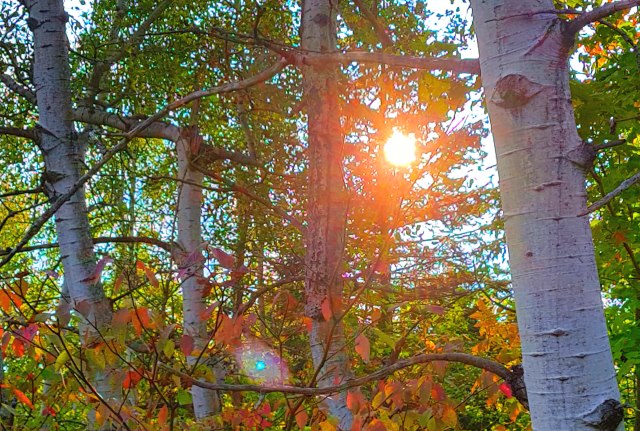 Normally the weekends are for getting outside and hiking. But wow… Southern Ontario is in a serious heatwave. Temperatures are mid to high 30s… I'm not ever hiking in mid to high 30s. It is absolutely gross out. Where the hell is Fall?
Ha. Somehow I didn't hear there was a new Star Trek series coming. It debuted yesterday, Star Trek Discovery. I thought it was incredible! The quality of the effects was equivalent to a triple A movie. The story was compelling and the acting was bang on. I can't believe all the fanboy griping about the series. Wah, wah, they changed the Klingons, wah, wah, more women captains, wah, wah, characters not following star trek protocol. Gawd, nothing worse than a geek offending by something FICTIONAL. I love it. Miss out suckers. You really have to want to hate something that is so well done.
Bdot was out a lot of the weekend getting her Zumba on, so I enjoyed watching a lot of sports. Well, kind of. Watched Sabres/Leafs… the first televised preseason game. The Sabres looked, well, like the Sabres. I was expecting an overall better look to the team. More jump, playing with speed as was projected by Housley's new appointment as coach. But they didn't. They looked like the same 'ol disorganized mess. Yes, yes… preseason. Do you think they will flick a switch and suddenly stop sucking when the games count? So far, disappointed with the boys.
I also watched TFC lose, again, without Gio and Jozy. They gave up a late goal and couldn't get it back. Not sure you want to head into the playoffs with a string of losses… so far that is the direction they are taking.
There was one bright spot on my sporting calendar, however. The Bills actually beat Denver and looked like a pretty solid team.
Really enjoying Divinity 2. It is one of the best RPGs I've played. Well done Larian Studios!