Ontario remains Red
October 6, 2011 @ 10:10 pm 🔗 Post Link
health, politics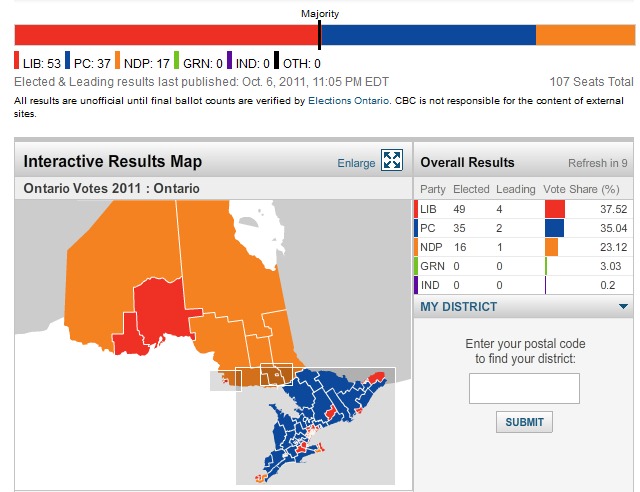 Ontarians have elected the Liberals to a record third term. The Reds are within one seat of a majority…. Either way I'm glad Hudak isn't in. It was sadly a choice of the lesser evil once again. I didn't really care for any of the candidates. And once again, sigh my riding remains Blue. *eyeroll* My vote just goes on the pile of also-rans.
I had an appointment with my optometrist tonight. My left eye is marginally worse. They recommended new glasses. Of course they do… they are several hundred bucks. No new glasses today.
Off early from work tomorrow… we are heading to Round Lake for Thanksgiving. It should be a fun weekend. I'm bagged. Good night.