Rah! Rah! Ole!
July 4, 2017 @ 11:07 pm 🔗 Post Link
Canada, hiking, Bruce Trail, Canada 150, Canada Day, Kim Mitchell, Mono Cliffs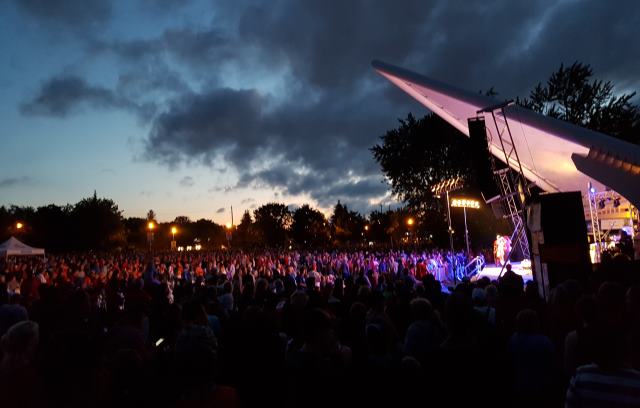 It was the Canada Day weekend! Canada turned 150 as a nation. We took the time to visit friends in Bethany (Bonnie & Buck/Vicky & David). It was a pretty slow drive, we finally arrived early in the afternoon in time to chill out by the pool. In the evening we drove into Peterborough for a free concert by Kim Mitchell. Remarkably, I've never seen Kim. I was pretty happy to cross him off my Canadian concert bucket list. He sounded impressive and his band was solid. They played an assortment of Max Webster and Kim Mitchell hits. I recognised all but one song. He ended the show with Patio Lanterns. During the show Buck and I wandered off to get 50/50 tickets, he also bought a ticket for an autographed guitar. Ha, and he won it! After the show, there was a cool fireworks display over the lake. I was stuck behind people so my view was a bit obstructed. I did get some nice silhouette photos, however.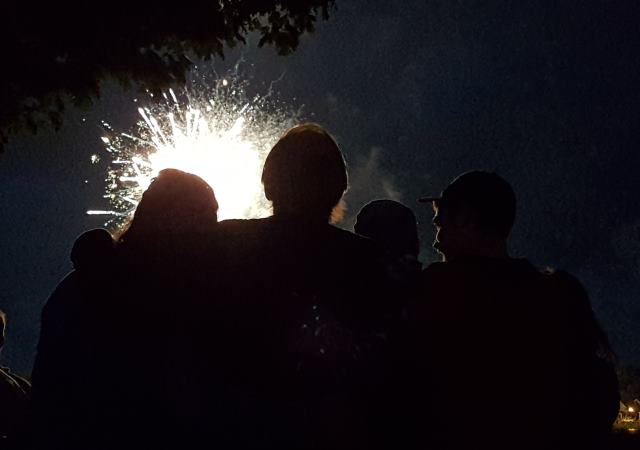 When we got back from the show we had a few drinks and played a boardgame. No conflict this time. It was a fun night and great to see everyone.
I'm feeling pretty stiff today, that usually means a good hike yesterday. It sure was. We drove over to Mono Cliffs for an 11km loop hike. It was a perfect day for a hike and we discovered so incredible scenery.