Halloween and Preparing for Winter
November 8, 2021 @ 10:11 pm 🔗 Post Link
Fall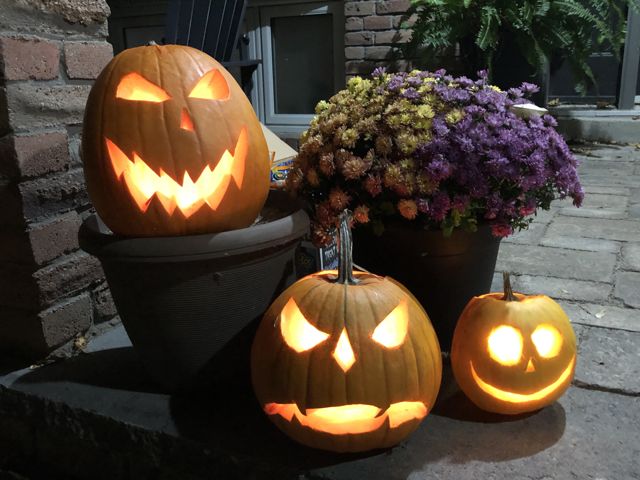 It is hard to think of Fall and Winter when it is 20C outside and I'm doing yardwork in a t-shirt… but there is where we are at. Today I changed the outside lights to the Winter Red and Green set (where applicable) from the white sets. I also added lights along both side fences in the backyard. It looks really festive. The front is in progress – hopefully we will get to them tomorrow.
Southern Ontario celebrated Halloween this year. It was typically quiet but I'm sure the kids were itching to get out. We costumed Mystic as a happy little pumpkin. Neighbours across the street had quite a production with eerie music and lights. Some things are getting back to normal. I saw a few restaurants full with people too.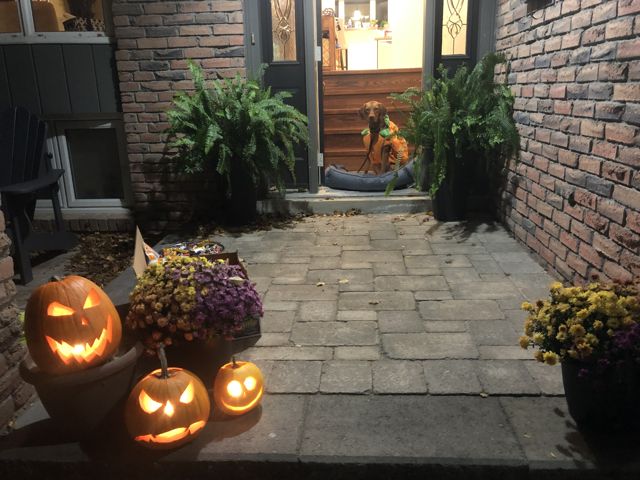 We are still ripping through Longmire. Netflix says it is going to drop the series soon so we are trying to get through another season. I think we have three days. Hmpt.
Already wondering about Christmas and what we are going to do with my sister now in B.C.. It is going to be odd.
Sabres already falling back to Earth after the unexpected good start. They also -finally- traded Jack. I thought it was a good trade considering he is damaged goods.
UPDATE!
We scored some incredible pieces of art at the Loft Gallery Square Foot Sale. Shipping was $25 too. I'll update some photos later once they are hung.