Perfect Paugh Lake
August 28, 2015 @ 11:08 pm 🔗 Post Link
bdot, food, friends, outdoors, vacation, weather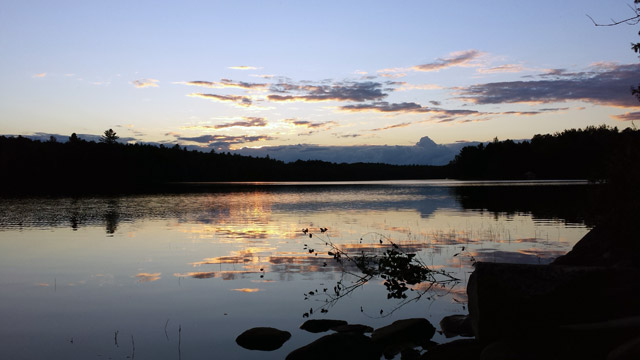 We had one of our final weekends away of this Summer at Trish's cottage on Paugh Lake last week. We spent a few nights there with BBB, Buck, Trish and Finn and their gaggle of children. It is interesting how different lakes are within Ontario. Not only different in how clear there are but how populated they are. Paugh Lake seemed to be a hidden gem. Sure there are people around but it was usually a very quiet lake. The water is pretty clean. It's no Round Lake… but better than many that I've seen.
It was a relaxing few days. Trish's cottage is on an island so once you arrive you aren't going anywhere. We spent most of the time on the shoreline.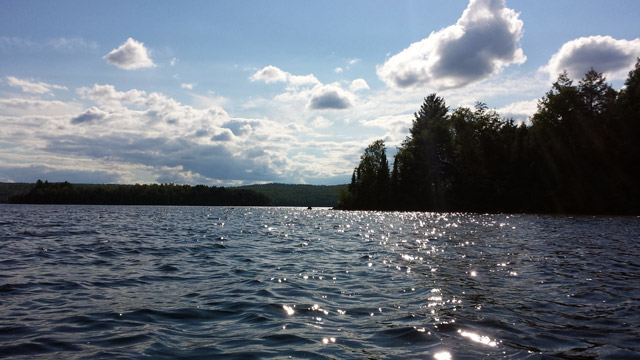 I ventured around their island. It's about 45m to kayak around. Well… usually. I'm still not sure what happened but near the midway point around the island the kayak started taking on water. At first when I noticed the water I thought it might just be water from paddling. But then it seemed too much. Maybe a leak? No. The best guess is that I was swamped by waves. I was in knee deep water when it capsized. I was able to flip the kayak over and drain it. It didn't refill. Very strange. A little unsettling. It happened very fast. I accidentally shot a video of it. I might edit it and post it at some point.
We ate really well. Pulled pork. Chicken soup. BBQed chicken. Om. Oh and cake!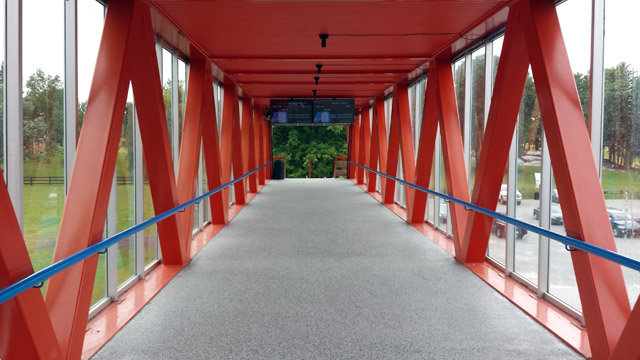 Thursday was bdot's birthday. I thought of many things I wanted with her or ideas to buy her but I'm bereft of dollars. Sigh. We did make the best of it however. We started with a delicious lunch at Ray's. I had an incredible Rosemary Burger. Mmm. After lunch we wandered over to the Mill and talked with a bunch of artists. I'm sure we could fill ten houses with art… Bdot went up to her sister's cottage with her sister for some down time. I'll join them tomorrow.