Oh deer
October 30, 2016 @ 07:10 pm 🔗 Post Link
art, caledon, Family, GTA, Art Gallery of Ontario, Luther, Van Gogh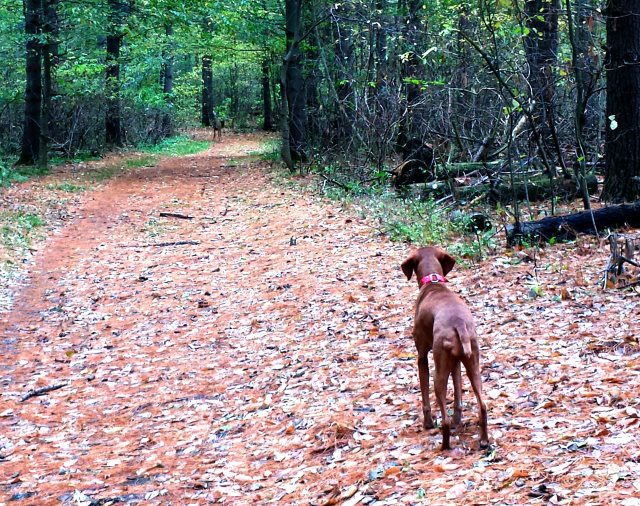 Today was gray but we hiked anyway. Bdot wanted to do around 5km we did 8km at Albion Hills. We did a combination of Red and Blue trails. Most of the leaves are down, but it is still a lovely hike. Didn't step in shit today, so that is good.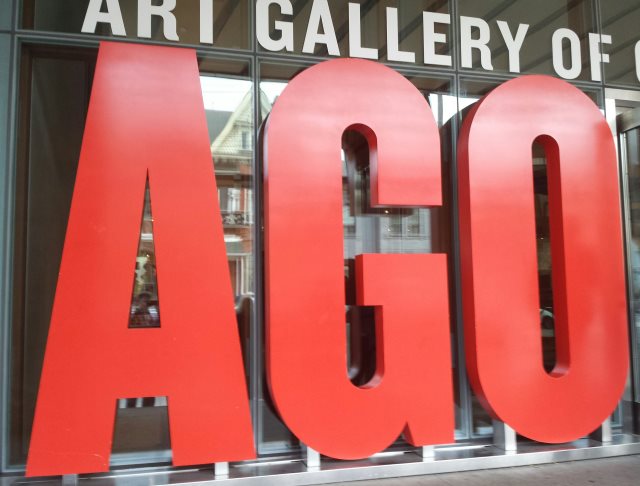 Yesterday bdot and I met up with my mom, uncle, my uncle's wife, my uncle's wife's sister, brother and friend at the Art Gallery of Ontario. Phew… Yes there was a gaggle of us. Parking downtown is always a pain in the ass. On a whim I decide to see if there was an app to help find parking. Of course there is an app for that. Best Parking not only finds places to park but shows the price to do so. We paid $7 to park! What a great app! The AGO has a special exhibit called Mystical Landscapes: Masterpieces from Monet, Van Gogh and more. It was an incredible exhibit. There were only two Van Gogh paintings there and they seemed to be the stars of the show. Especially Starry Night over the Rhone.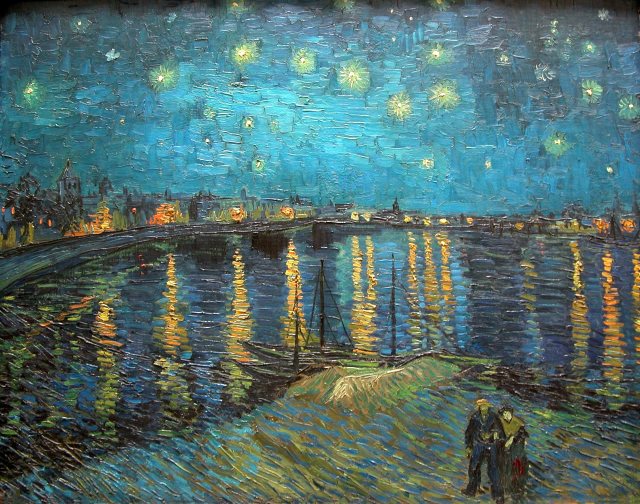 Others from the collection were also stunning including Lauren Harris' Isolation Peak: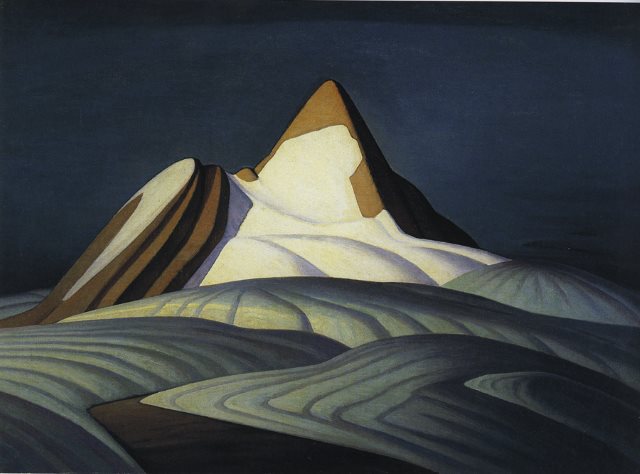 I was also impressed by Eugène Jansson's night scenes. Including:
Others from the collection were also stunning including Lauren Harris' Isolation Peak: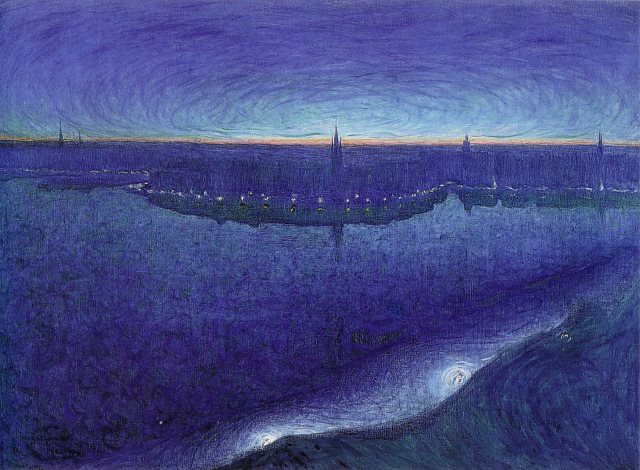 The Monets were also incredible.
Outside of the Mystical Landscapes there was still plenty to see. The wood carvings were incomprehensible. The amazing artists carved small chunks of wood (smaller than a loaf of bread) into three dimentional scenes with small parts of the scene mere millimeters wide. Absolutely incredible and some were over 300 years old. The Toronto section at the top was fun.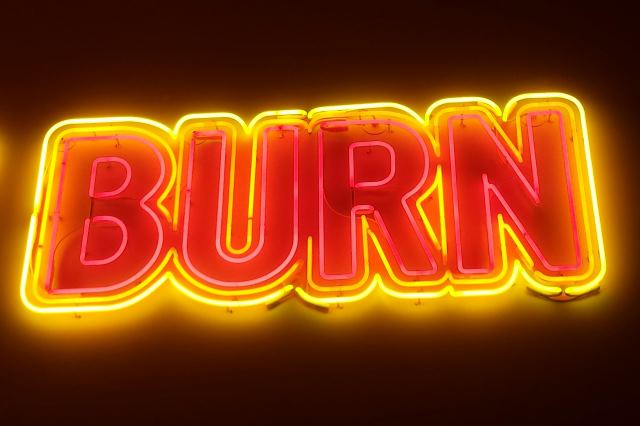 One of the exhibits that caught my eye was Highway to Hell: Conservator Sherry Phillips revisits the Trans Am Apocalypse No. 3. The artist scratched a poem into a old Trans Am… it was curious and disturbing.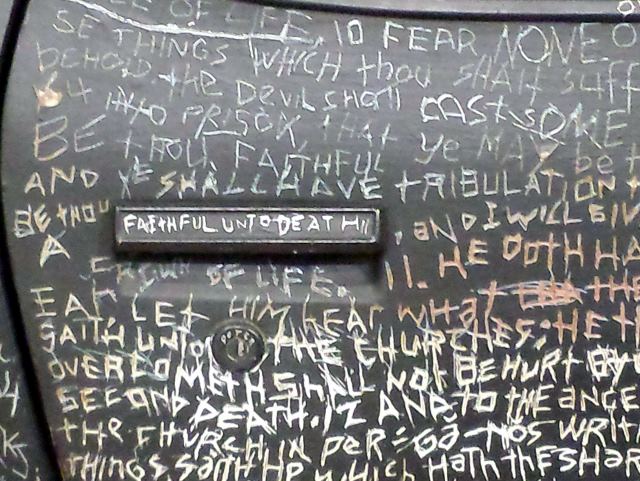 We would have joined the gang for dinner and drinks but we had to get home for the dog. Ho-hum. It is always a fun trip to see what is going on at the AGO. Well maybe not the creepy half naked guys swearing that were doing live art… which I still don't get.
My old computer was being held together with hope and dreams. So I finally got a new case, Deep Cool's TESSERACT SW-RD. It was cheap but so far I'm quite impressed with it.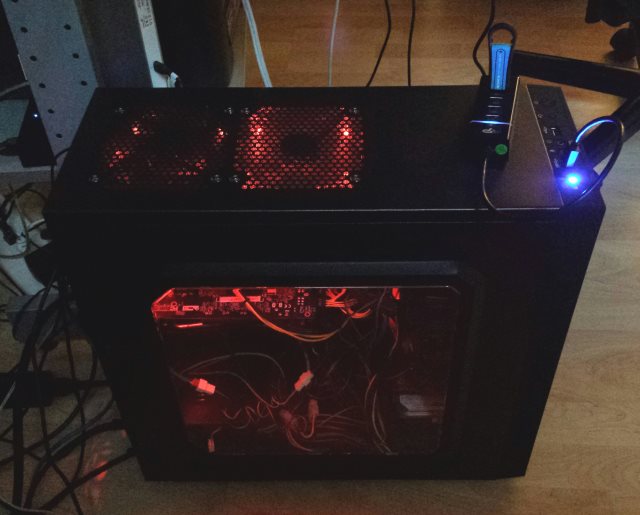 Sabres were impressive this weekend! They are back to .500. Keep rolling boys!
TFC won tonight and will play again next weekend for a chance to advance. They are up two goals going back to New York.
Presently we are making our way through Netflix series Luther. It is really good. Incredible acting.
Tomorrow is Halloween!