End of year festivus
December 21, 2017 @ 09:12 pm 🔗 Post Link
art, Family, Ballet, Earls, Nutcracker Suite, Toronto
It has been a while since my last blog entry. I've been busy with the festive season. So let me go back a week or two…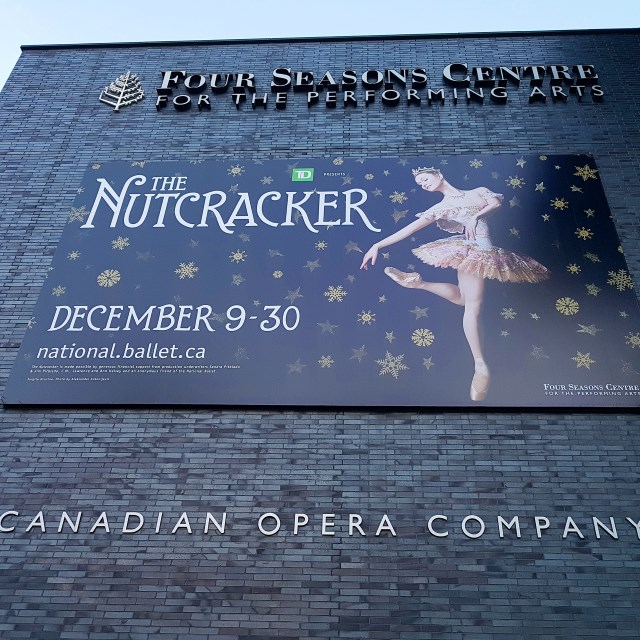 I've never been to the ballet. So when the opportunity to see the Nutcracker Suite presented itself – I said sure! We went to downtown Toronto last weekend to see the performance. We met up with Bdot's sister and our nephews. The ballet was at the Four Season's Theatre. It was an impressive building. Warm, bright, inviting, the kind of place where you want to see art held in. Having just been to Bat Out of Hell, naturally, my mind began comparing the two experiences, ballet vs. musicals. Other than the singing, they are quite similar. I found ballet to be quite a chill experience. Without the singing, the orchestral music and stage show was easier to focus upon.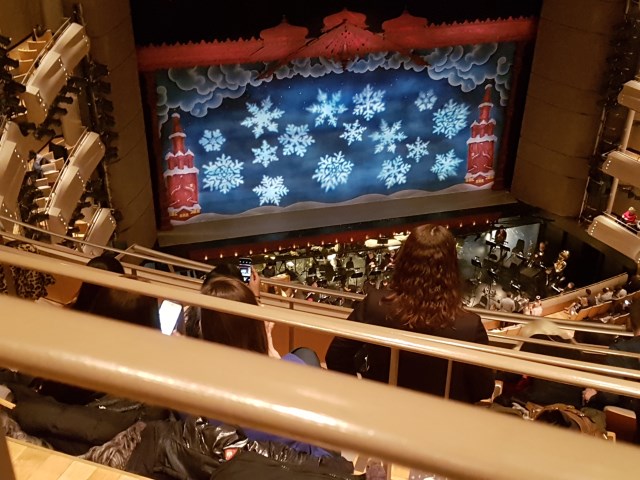 I really enjoyed the Nutcracker Suite. I was already a fan of Tchaikovsky – so hearing the composer performed live was awesome. The ballet was a feast of movement, precision and colour. The sets are absolutely incredible. At first, I actually thought the set was a digital projection but it was a transparent screen that created the effect. The costumes were also stunning. I read somewhere that they have been using the same costumes for many years and they just alter them for each new cast. I'm not sure where I got the idea that there were actual dancing nutcrackers in the ballet, but there weren't. I enjoyed the first act more than the second. It seemed to end rather abruptly too. Still, it was an incredible experience and I really enjoyed it.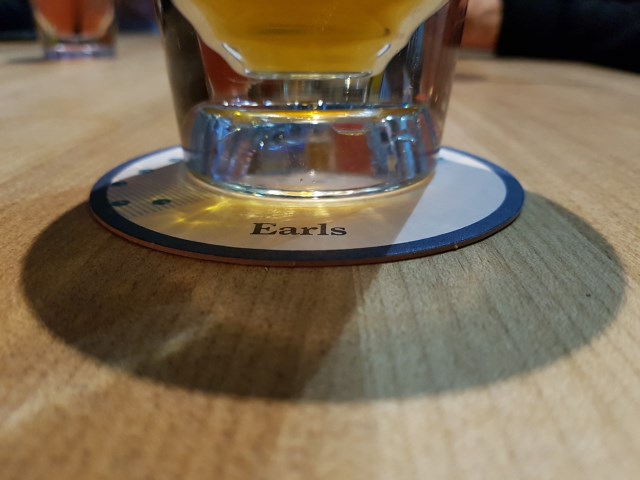 After the show, we had dinner at Earls. It was downtown Toronto, so, 18$ for a burger. It was tasty though. While we were at the ballet, Bill did some record shopping. I was surprised to hear the average cost of a record is now $25! So, I'm sticking to digital. I do appreciate the sound of records, however. It was a fun day.
We are ramping up for Christmas. I've been cleaning like crazy. Washing walls anyone? Anyone? No? Hmm.