Gone but not forgotten
June 22, 2015 @ 11:06 pm 🔗 Post Link
bdot, Alton Mill, Dad, End of Watch, FIFA Women's World Cup 2015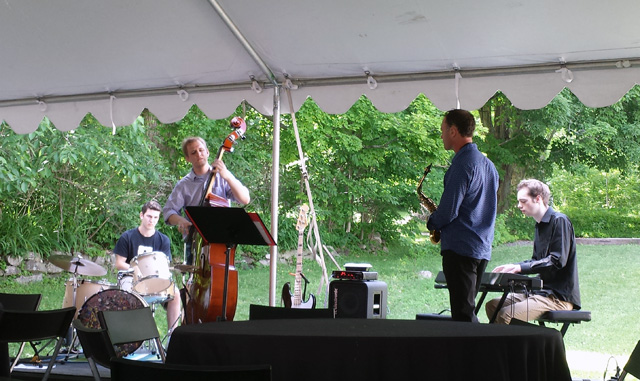 Friday was a curious day indeed. Bdot worked from home as we had a Environmental Management and Landscape Architecture over to develop a drainage solution for our yard. He was a nice guy and I helped him most of the morning running lines and gather data for the plan. He seemed pretty confident that he would be able to figure something out. Hopefully it won't cost an arm and a leg. In the afternoon I did some running around taking the car in and getting pet meds. Bdot was swamped with stuff all day. The hottub was a welcome destination in the evening.
This weekend we attended the Enjoyed some wonderful grooves from the Cuisine/Art event at the Alton Mill. We had tickets and could have went either Saturday or Sunday. When we decided we thought Sunday was going to rain and since the event was mostly indoors we wanted to the lovely weather outside Saturday. It ultimately didn't matter as Sunday was beautiful anyway. *shrug* We spent part of Saturday on the shaded back patio dreaming about all of the things we would like to do on the property. Ho-hum. We passed on Sushi Friday night so we indulged Saturday. It was good but I often find there isn't enough food. Hmmpt.
Sunday we spent at the Alton Mill. I think it was a poor decision to hold the event on Father's day. Sure there were people there but I'm sure the Mill was disappointed with the turn out. I found it to be a welcome distraction. It is unavoidable to see Father's Dad ads and media pretty much everywhere. As my Dad passed a few weeks ago this is the first Father's Day without him. I don't miss him more today. I miss him the same all the time. But the holiday does make you ponder about the past and present without him. Needless to say it was great that bdot took me out to the Mill.
It was a fun afternoon. We ate a lot of delicious food (props to Soulyve and Landman Farms), beer (Wellington Iron Duke Strong Ale was my favourite but there was some interesting beer from Beau's Brewery which was new to me), looked at some art and enjoyed the jazz artists shown above. The stars of the show however seems to be the few week old goats. Other noteworthy mentions: bdot enjoyed the Live Kombucha teas and Speers Farms Amaranth's beef sandwich was awesome.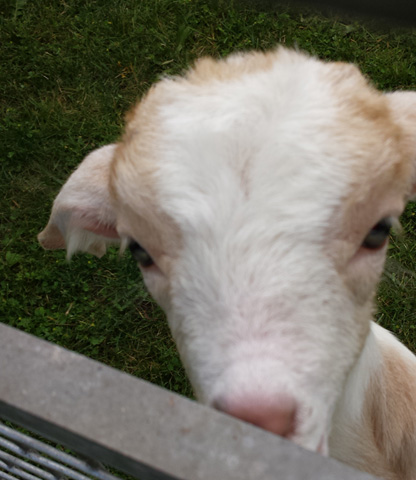 I watched a lot of FIFA soccer off chip (I guess off chip? It isn't off tape? DVR?). It is remarkable how much LACK of finish team Canada has. They generate a ton chances and it felt like they squeaked by the Swiss 1-0. It was an exciting game. The Canadian now wait and see who win between Norway/England today.
The NHL draft is Friday. Is it Eichel day in Buffalo?!
Watched End of Watch. An impressive cop drama. A rare solid pick from Netflix.