Nekrogoblikon n' Gwarrrrrrrrrrr
November 3, 2022 @ 11:11 pm 🔗 Post Link
Music, Ball Hockey, Politics, GWAR, Necrogoblikon, Pheonix, Rob Ford, Stout Irish Pub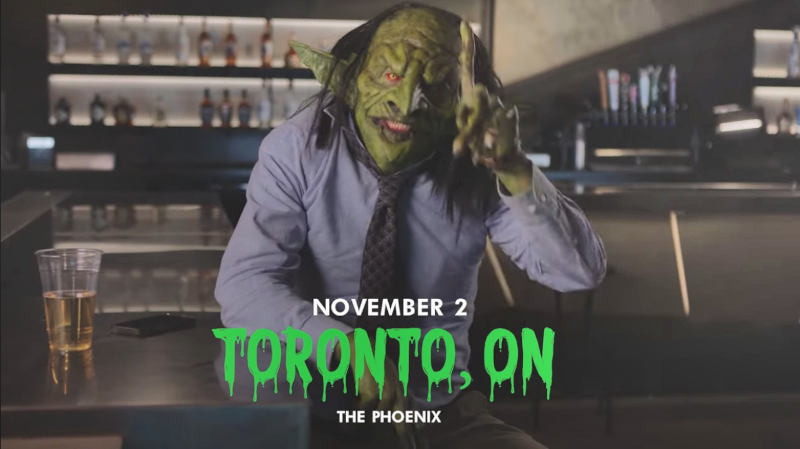 It was a creepy foggy night in the GTA. Perhaps it was some foreshadowing for alien rock musicians invading Toronto's Phoenix concert theatre. Yes, boys and girls – the boyz weekend trio went to see Gwar and Nekrogoblikon. I watched some videos prior to the gig, so I had some idea of what to expect but, wow… First however, we met at the closest bar to the venue we could find. It was a nice place called Stout Irish Pub. We waited a bit for Liam (who works downtown) to join us for a pre-show meal and a few drinks. The food was typically Toronto-priced but good.
The doors opened at 6pm for the show so we figured we had lots of time before acts took the stage. Hmmpt. Well, we were wrong…When we got there [Crobot](https://en.wikipedia.org/wiki/Crobot) had already finished their set and Goblin was already on stage. Good grief. We listened to the bands on the way down and frankly, I'm not overly disappointed at missing Crobot. That said, I would have been curious to see how they performed live because they sure seemed like an odd choice for this bill. The Goblin was not. Goblin impressed the hell out of me. They were fun, enthusiastic and had some really catchy material. I was hoping to grab a Goblin tee I was so impressed, but alas, Toronto was the second last date on the tour and nearly all the large shirts were sold out. After their set, I met the lead singer briefly – seemed like a really genuine guy. In particular, the one I wanted was… the same for Gwar. There were lots of Crobot shirts though. *snort*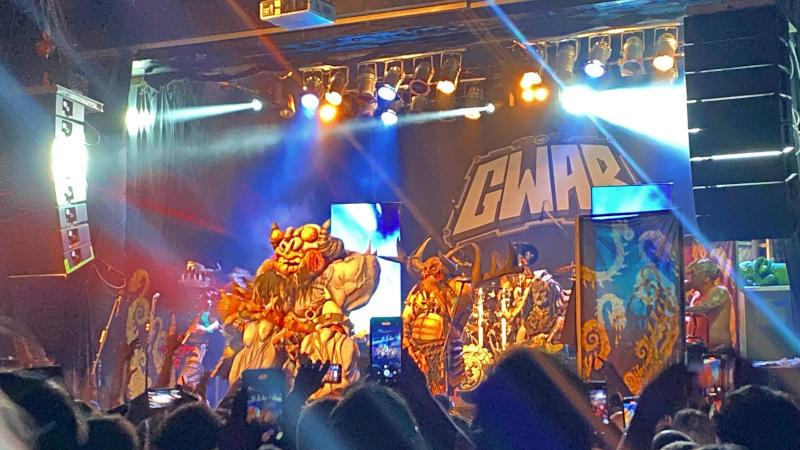 So Gwar….Gwar is equal parts theatre and music IMHO. Throughout the show, if you were lucky (unlucky?!) enough to be in the front 2/3rds of the venue you getting sprayed constantly by fluids of unknown origin. There was simulated murder, abortion and ejaculation. Oh yes, while GWAR may not be as shocking as they were 20 years ago, I still believe the majority of people would not find them funny. I did. I think I laughed the entire show. It was soooo outrageous it had to be considered satire/performance that shouldn't be taken too seriously. The band in their massive outfits took up the majority of the small stage. I figure with all that was going on, on stage they must have a tightly choreographed set otherwise band members would be getting constantly knocked into the crowd. The music was a mix of mostly 80s and 90s metal. They were pretty solid and had a fine-tuned show for the crowd as they played off video cues and between-song banter. It was a lot of fun. I am happy to have seen the mighty GWAR – they were a bucket list experience for sure. I do feel sorry for whoever had to clean the floors at the Phoenix, however…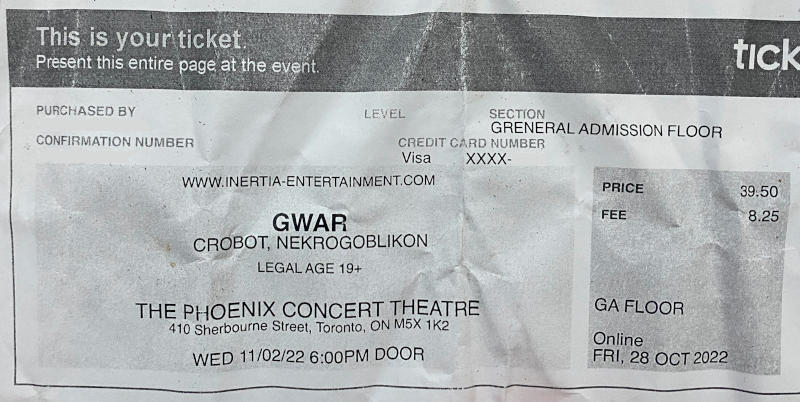 …and the Sabres came back in the 3rd to beat the Pens. Glorious. Great start to the season for the Blue and Gold. Hopefully, this is real.
Gah, ball hockey is cancelled AGAIN this week.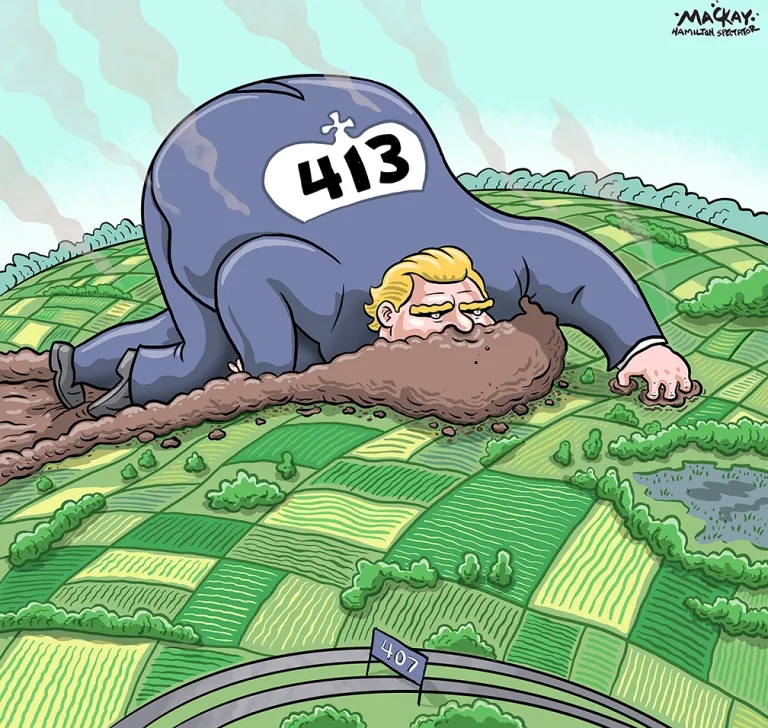 UPDATE
Rob Fords' attack and underfunding of schools and hospitals continues. No money for important things but jez, 413. Additionally, his reckless attacks on the Charter of Rights and Freedoms by his flippant use of the 'notwithstanding' clause (which some legal scholars suggest was NOT it's intended use….) is something all Ontarians (and Canadians) should be very concerned about. A leader who circumvents rights at will is not a democratic leader. And 'normalizing' the use of this clause for a Premiere to get their way is a labour dispute of all things is outrageous. Good grief who voted for this idiot.
Tottenham getting handed by Liverpool so far after 48′. Sigh.