Age++;
November 27, 2022 @ 11:11 pm 🔗 Post Link
Ball Hockey, Family, Food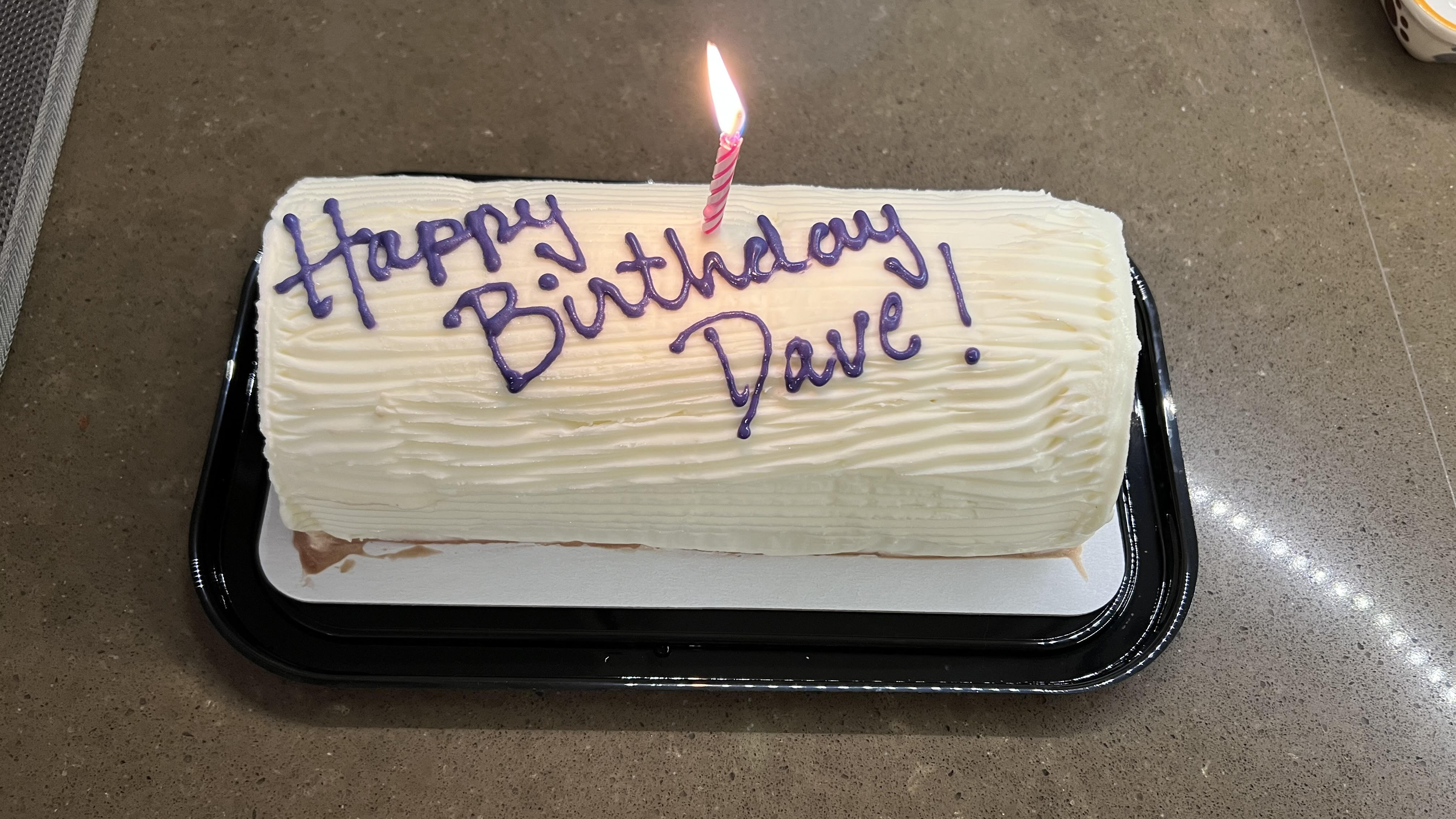 Friday night was a great night of ball hockey. Both games were one-goal games, so that is very promising for the future of having a competitive and balanced league. I played in both games, we won our first game and the second was a last-second, heart-breaking loss for Green who battled incredibly all game. Boy was I tired yesterday though. Jez.
So I gained another year yesterday. I spent the day with my wife and Mom. We drove down to Grimsby to meet my Mom for some shopping and lunch. I don't think I've been in downtown Grimsby before. They actually have a pretty nice main street full of shops. After a bit of shopping, we ventured down to Jordan for lunch at the Jordan Tavern. Apparently, my family owned this tavern many moons ago. It was my first time at the Tavern… It was a fantastic lunch! I had a massive Fish and Chips, bdot had a crispy chicken sandwich which we shared. It was solid food in a cozy atmosphere. I would certainly return. We also stop for booze at Dillons and coffee to go from Casa Toscana. It was a rare warm November Day perfectly spent with my two favourite women.
I scored some Newegg credit from my family so I can do some geeky shopping. Somehow I seem to have missed an AMD 5600 by minutes. It was there then it was gone. SIGH.