Bdot is Back
April 8, 2022 @ 05:04 pm 🔗 Post Link
Bdot, Luxury Bahia Principe Akumal, Mexico
!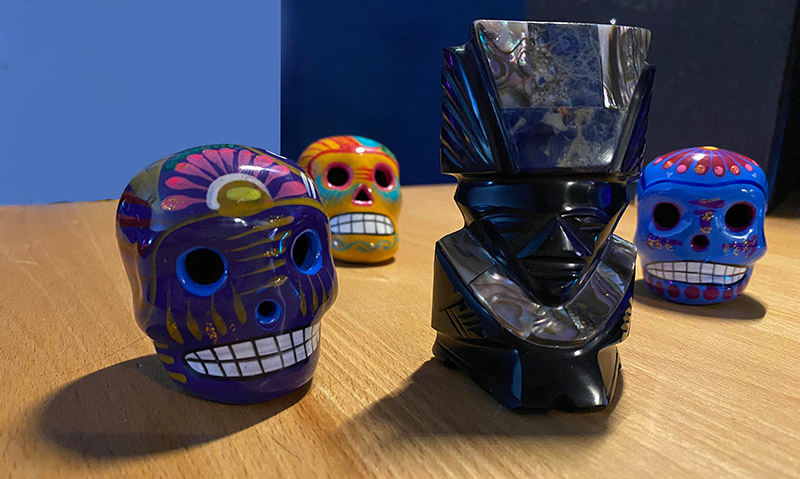 Bdot is home. She just got back from a week of sun and sand in the Yucatan. She stayed at the Luxury Bahia Principe Akumal. The hotel is part of a local chain. It was cool that she was able to use the facilities of other neighbouring hotels in the same chain. So it was good for walks and other dinner options. She was there for the wedding of her friend's daughter. It looks like everyone had a good time.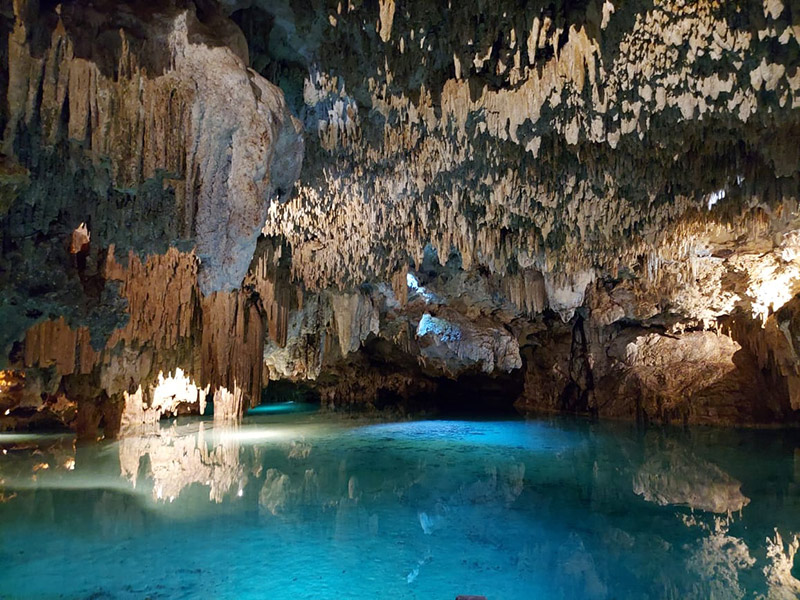 The majority of the time was at the resort but there were offsite excursions. One was to natural deep water wells called cenotes. They are pretty remarkable caves and they stretch for many, many kilometers.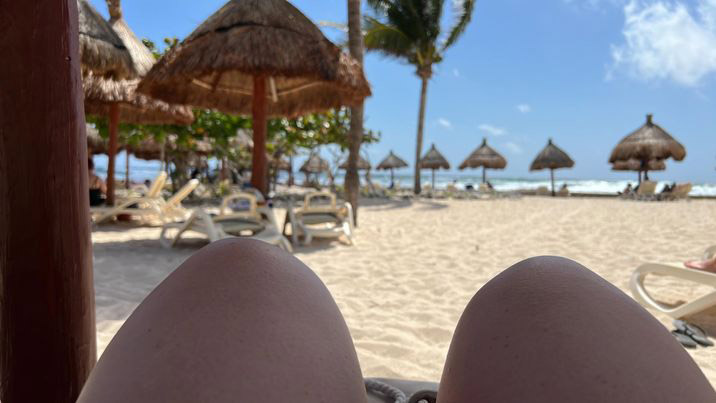 Of course there is beach chilling. There was drink service all over the resort. Shade is your friend.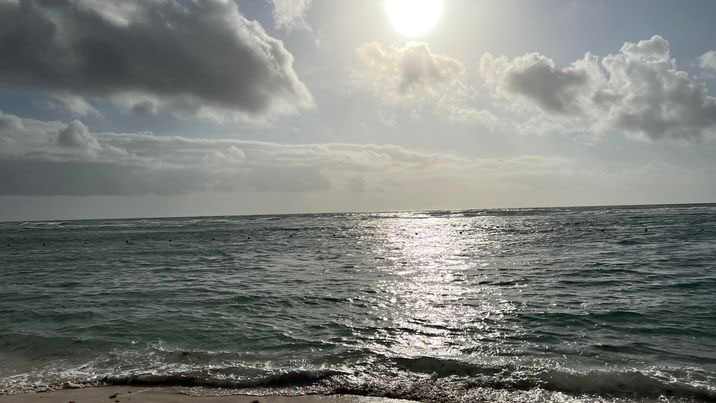 Out to the vast waters of the Caribbean Sea then the Atlantic Ocean.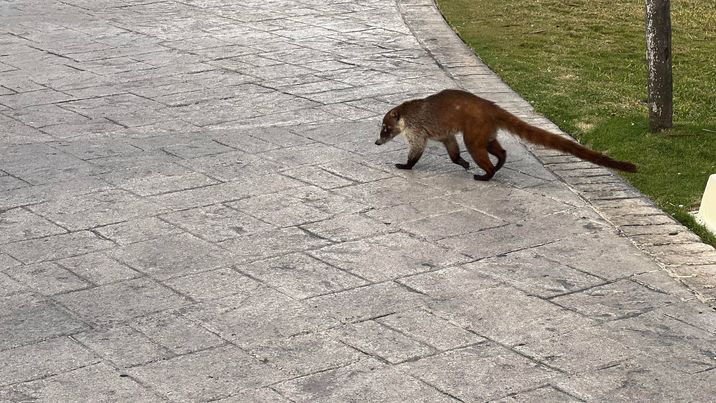 These guys wander around the resort much like local raccoons. They help themselves to whatever they find. Bdot did not bring one home in spite of my request.