Meaty Name Day
November 28, 2017 @ 08:11 pm 🔗 Post Link
Family, music, Bat out of Hell, Toronto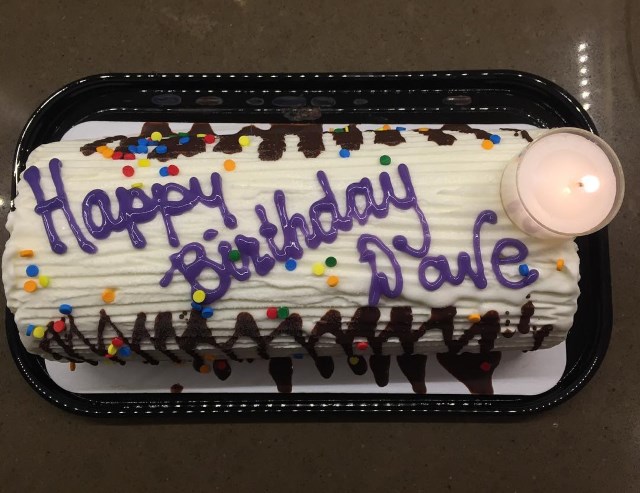 So I aged another year on Sunday. Yippie. I'm now closer to 50 than 40. Oh Lord.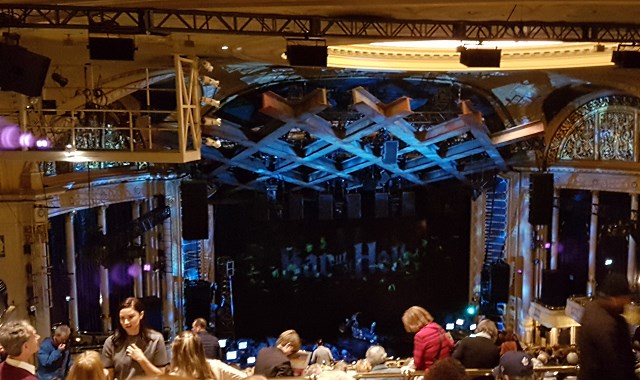 Saturday was a fun day. We met up with the SIL and family downtown Toronto to see Bat Out of Hell. We parked off the Esplande and were gouged $20 to park. I think we expected it was a Green P that was $9? So… wrong lot? Before the show we grabbed some lunch at C'est What? It is a really cool bar down in a cellar. Bdot's BIL has been going to the bar for 30 or so years! I can see why. It had a very impressive selection of beers. The food was also really good. Their yummy Bison Burger with crispy onions, kept me full for hours.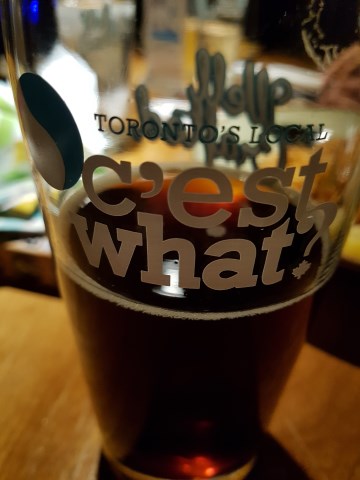 The last time I was at Ed Mirvish Theatre was for Phantom, probably two decades (or more!) ago. The seats were fortunately comfortable, since the show was close to 3hrs. Wow. It was awesome. Admittedly, I'm not a big fan of Meatloaf, especially the repetitive sappy ballads, but a good show is a good show. Everything about Bat Out of Hell was top notch. The sets were incredible. Somehow they were made to give them a curious depth to them. They were multi-tiered and during the show, there was action all over the stage. It was impossible to take it all in. The singing/dancing from everyone on stage was brilliant. The quality of everything was unquestionable. So even though I was indifferent to the Meat, the performance was so good it wasn't possible not to enjoy the show. The second act dragged a bit with long, dull, back to back ballads but they hardly detracted from the overall show.
After the show we wandered around the Dundas/Younge area. It was wall to wall people. Bdot found some pants at Mark's. We grabbed a coffee at Starbucks (where you had to show your receipt to get into the washroom?!)… As always, I like visiting Toronto, but would never want to live there.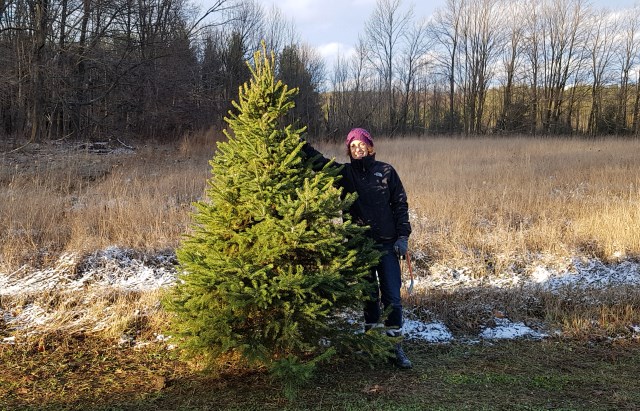 Sunday (on my Birthday!) we foolishly decided to get our Christmas tree. What a shitshow. Airport road offers many tree farms, we picked one we've never been to before. The people were nice but the ungroomed trees meant wandering for ages in cold. Eventually, (maybe we just gave up or dropped our standards) we picked a tree. I was frozen. I would have taken Charlie Brown's tree to get inside somewhere warm. But it is done, and it looks like a solid, chubby tree. It sure is drinking a lot.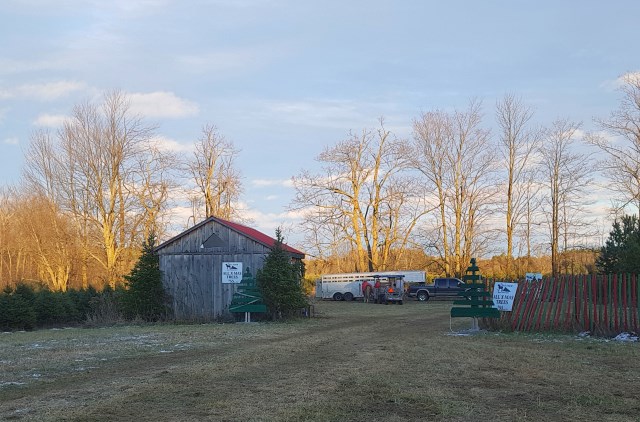 The Sabres are 1 point out of last. Wow.
TFC game two tomorrow!
UPDATE!