to be Married. :)
October 16, 2011 @ 10:10 pm 🔗 Post Link
bdot, Family, Wedding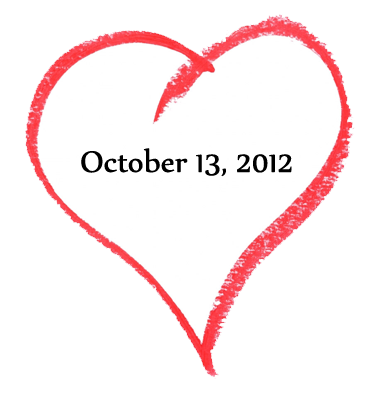 After over eight years together bdot and I have decided to take the final step in our relationship. Yes… we are getting married! We have a date, venue and photographer set. I'm excited and happy to be getting hitched to a wonderful woman, great friend and true partner. More details as they unfold.
We met with photographer Jennifer from Jennifer Images yesterday and we both liked her and hr work. She will be our wedding photographer. Bdot and her seem to have been separated at birth and have had to catch up on a life's worth of issues. I just want great photos. *shrug*
After a long meeting with Jenn we carried on to my parent's in St.Catharines. It was a little later than we expected to arrive so we quickly ventured over to Mister B's in Niagara Falls New York for dinner. It is always an interesting night at Mister B's. Fresh wings there are amazing. I also really enjoyed their pizza and strangely two Buds when down nicely too. It was my Dad's birthday, my mother made a cake but after stuffing ourselves at dinner we had to take the cake home. *smirk* It was an enjoyable night. No issues at the border.
Nice win by the Sabres in Pittsburgh!