Man Cave Upgrade
December 6, 2016 @ 10:12 pm 🔗 Post Link
Christmas, home, Toronto FC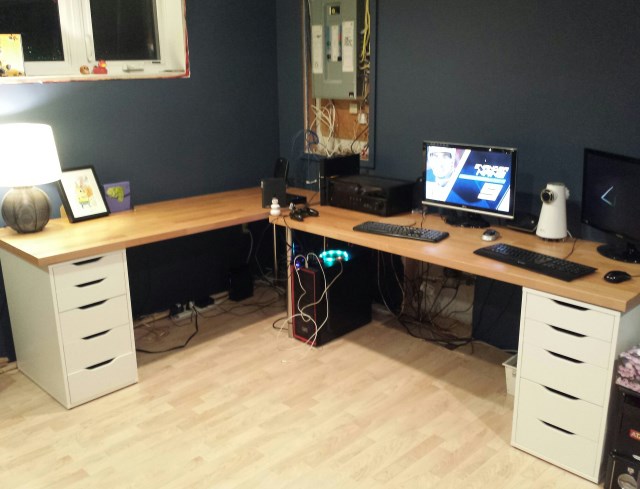 Yes my "man-cave" has been undergoing a slow transformation since we bought the house. A few weeks ago bdot painted the walls (thanks again chou!) and last weekend I changed my desk setup, It was a long time coming. The desk I was using was a bit of a Frankenstein series of parts – sure it worked but it was ugly. I've been looking at options at IKEA for weeks… I ultimately settled on the following:
2 Karlby 74″ Beech Countertops
2 White Alex Drawer sets
>I originally wanted the Sjunne legs but were on sale and sold out so regrettably I settled for four Gerton legs. The Alex drawers are great. Tons of storage. A few of the drawer are a little stiff but otherwise they are incredibly useful. I sanded then stained the Karlby countertops with IKEA's own Behandla Oil Treatment. Not sure if I didn't apply it thin enough but it claims to dry in 24h… it has been 3 days and it is only now usable… The legs. Ugh… I really HATE the Gerton legs. They are frustrating as hell. They never seem to want to lock. So you turn and turn and nothing. I may return two of them… And order the legs I want online. Otherwise I love the new desk. I have a lot more usable space and the wood looks stunning IMHO… the top is real wood – the interior particle board. The desktops are really heavy and solid.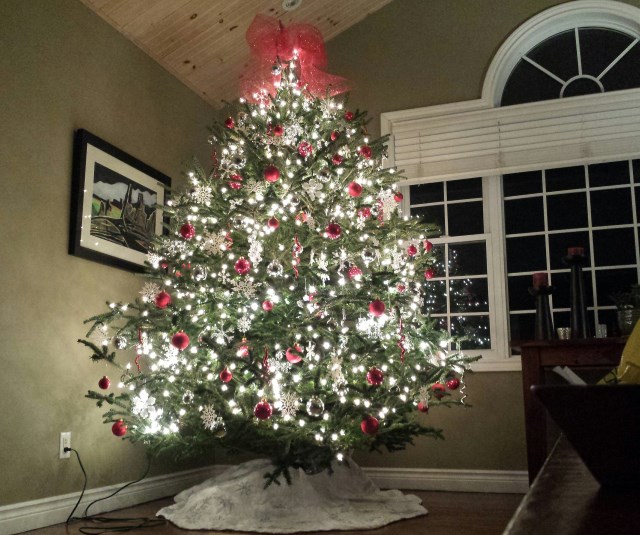 Bdot finished decorating the real tree. Another beauty!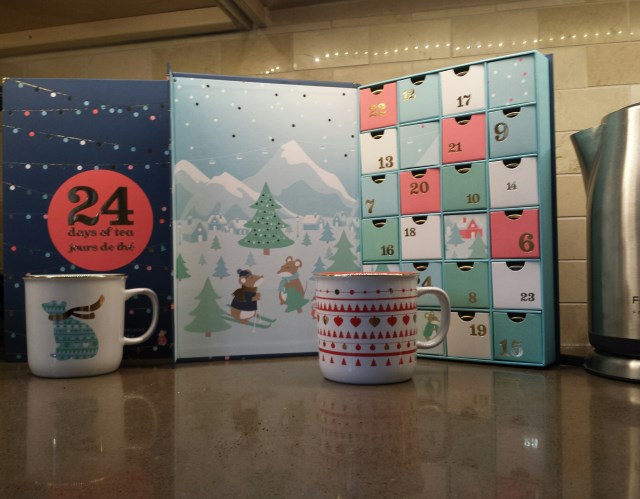 We are doing the Days of Christmas Tea version. So far it has been delicious!
I guess Trudeau is putting his foot into the water for election reform. Instead of just doing it like he said he would… There is a horrible poll available at mydemocracy.ca. The questions are horribly leading. Why not simply ask direct questions and assume Canadian have some intelligence? Such as… would you be in favour of proportional representation? At the end of the survey it classifies your answers… I was an innovator. *shrug*