Lighten Up
March 21, 2023 @ 10:03 pm 🔗 Post Link
Friends, Home, Zwift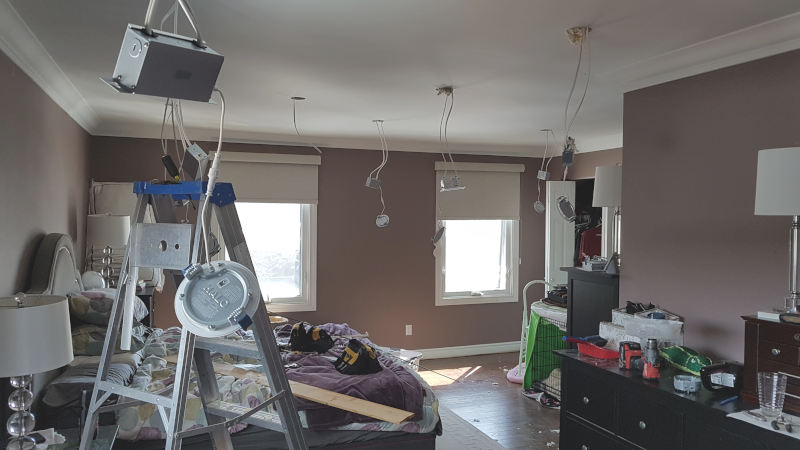 It is good to know an electrician. We decided our bedroom has been dark long enough so we got our friend and his son to install some potlights in our bedroom. Since he was here and already in the space we upped the scope of the project (*cough*) to include lights in our bedroom closets and fans in the bedroom and bdot's office. The difference is pretty incredible. The fans are mostly for cooling in the Summer but are certainly useful additions. The bedroom fan is really silent and is nice on low for sleeping. Buck and his son ended up staying the night for a little visit too.
Hearing news that New York state may be arresting Tr*mp soon. Get it done!
UPDATE!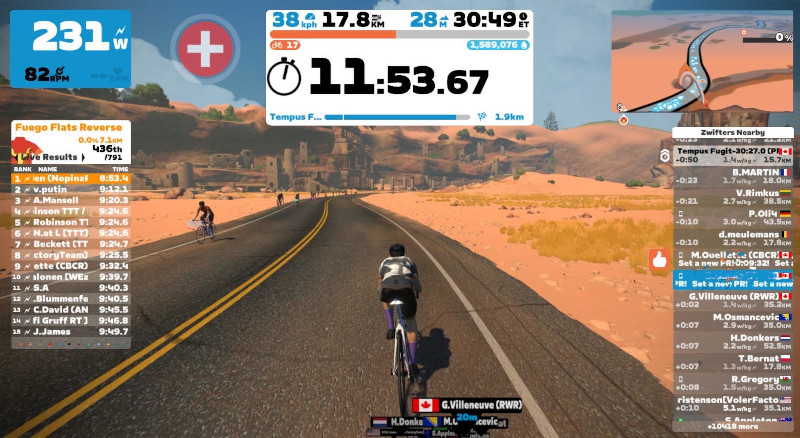 So I've been zwifting (indoor digital cycling) for a few years now. I usually do the same route. On the back end of the route, there is a timed section and my times have been coming down lately but today for the first time I hit a sub 12m time. WOO! I really never thought it would happen. My previous personal best was greatly aided by drafting in a group (which very rarely happens). So, that was nice to see.