the Killing
September 23, 2014 @ 11:09 pm 🔗 Post Link
home, media, unsung, The Killing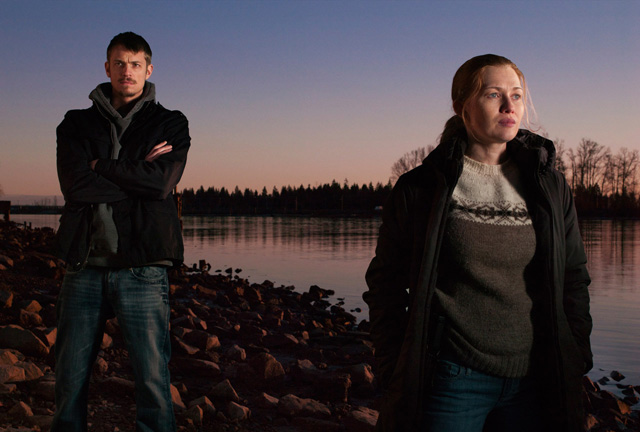 Wot happened?! After reading a few articles on responsive design I've decided to switch to a theme based on this more dynamic design philosophy. unsung is now using the Frontier theme. The purpose of this is to improve the display and the user experience on mobile devices and tablets. What do you think?
We sure are getting the use out of Netflix. We've got several series on the go. It is so easy to chill and watch a couple commercial free, episodes a night. We just finished The Killing. We both liked the series a lot. The lead characters were great. It is a shame we won't hear more of Linden and Holder's banter and camaraderie. It was a pretty dark series. The lighting was dark. The weather was dark. The characters' clothing was dark. The series theme was also dark… following two detectives chasing serial killers and murderers. It was slow at times but well worth sitting in for all four seasons. Season four ending rather climatically with some curious optimism. So what is next?
I've been doing some work for my ex-employer. I'm not sure if there will be more work after today. Working from home was pretty awesome. The job search continues.
My poor office is now missing an entire wall. Joy. Joy. Joy. I think we are finding the probable cause of all the problems however including a two inch hole in the wall…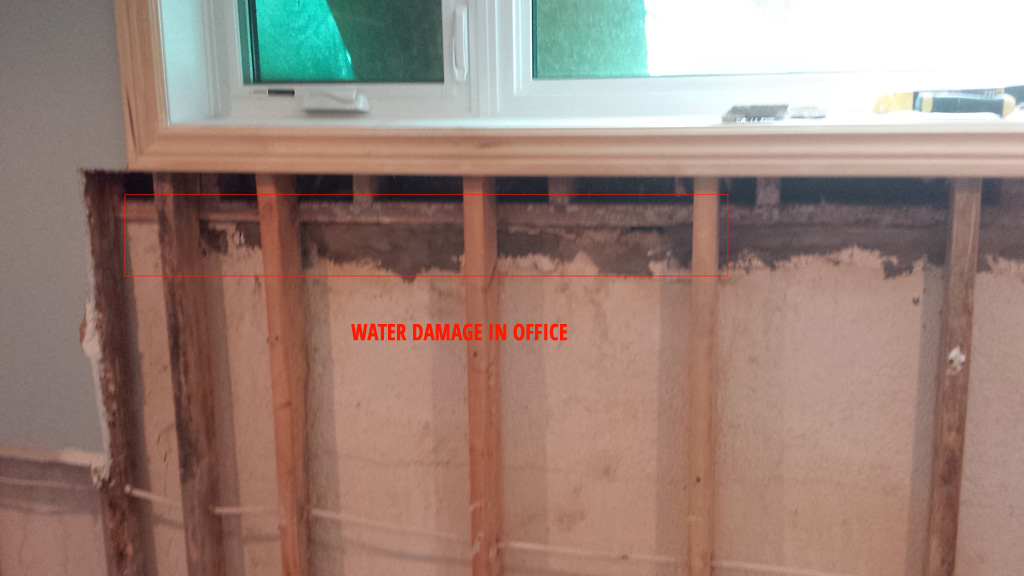 This wallpaper was plastered inside a small closet space in our basement. The former house owner's kids probably played in it. The water damage has necessitated that it be removed. So this is goodbye to Big Bird and Oscar. :/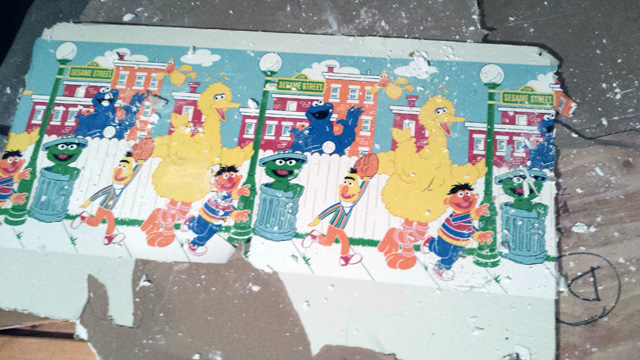 Can you tell me how to get… to the dump?