The key to my heart
November 25, 2022 @ 06:11 pm 🔗 Post Link
Stuff, Key Fob, 2006 Hyundai Elantra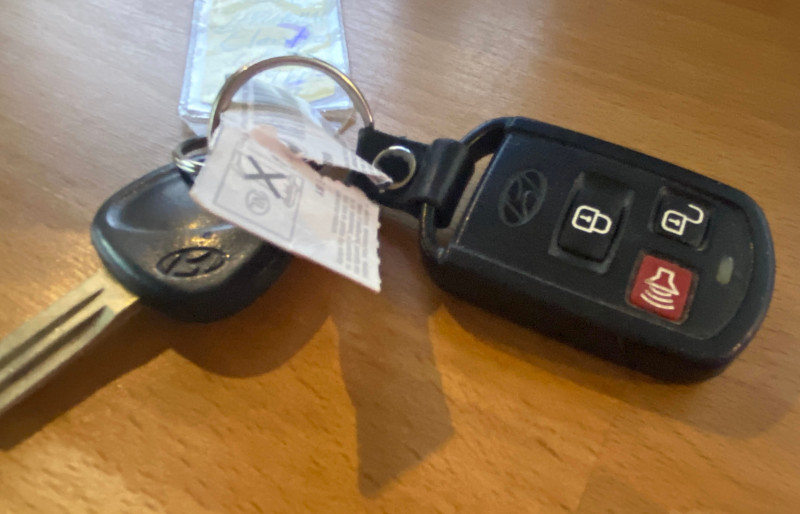 I'm driving an old 2006 Hyundai Elantra. I basically inherited from my Dad. It came with two key fobs. One was dead upon arrival and the other recently stopped working. Obviously, the fob enables and disables the car alarm. Ha, unfortunately, I enabled the alarm then the fob died. So there is no way to disable the alarm without it going off. I read you can unlock the door with a key and start the car and the alarm should deactivate after 30s – but I did NOT test this. I'm sure my neighbours wouldn't appreciate it.
So I googled it. Although it looks like the fob is a solid piece – it isn't. It can be easily pried open and the battery can be replaced. I'm sure those bloodthirsty dealerships would neglect to tell you this. The battery is a pretty standard CR2032 3V Lithium battery. You can pry the fob open with some kind of blade as shown in this video:
Hope this helps someone. The fob has been a thorn in my side for months.