Surviving the Sharknado
June 15, 2020 @ 05:06 pm 🔗 Post Link
Biking, Family, Elora Cataract Trailway, TUF Gaming B550M-PLUS, Toy Story 4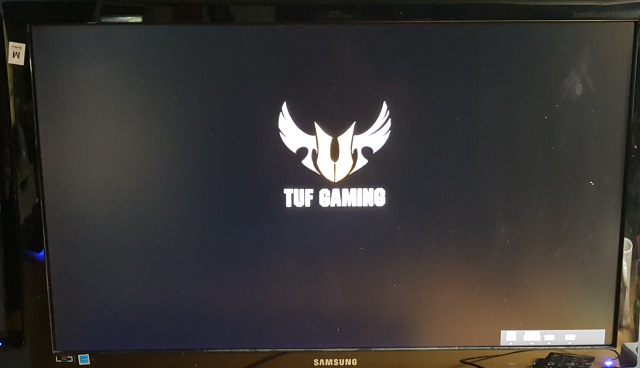 I feel a bit vindicated after sending two motherboards back that didn't work. I figured it was simply that the BIOS were not up to date, and therefore the new chip wasn't recognized. So I ordered a board that would 100% determine the cause. My new board is the TUF Gaming B550M-PLUS. (Which are no longer even listed at Newegg?) Without much trouble at all, it POSTed pretty much, right away. YAYE! The Ryzen 3300X is a beast. Playing Civ 6 and tabbing over to Firefox and none of the 8 Cores are registering over 50% utilization. I'm going to have to get this CPU something to do… I used an old case, there was nothing wrong with it, and I was alarmed to see a decent case would be upwards of $200 these days! It is full RGB (or as the wife said Las Vegas mode). I did have to order a new copy of Windows, which should arrive tomorrow. My ISO of Windows caused me the most grief during this install. It kept BSODing with 'System thread Exception not handled' in a reboot loop. So again, I needed an updated version of software to install properly. With a bit of digging I was able to find where to download a current Windows 10 ISO *from Microsoft*. So the new system is pretty awesome. It felt like it was never to happen with all the issues but I'm happy it is up and running now.
Saturday after a Trail ZOOM meeting, we drove up to Barrie to pick up some crates for the new beast. THE NEW BEAST ARRIVES NEXT WEEKEND. It turned into a visit, and a nice steak dinner. It was a relaxing afternoon. It felt like the most normal visit since the start of the Covid related restrictions.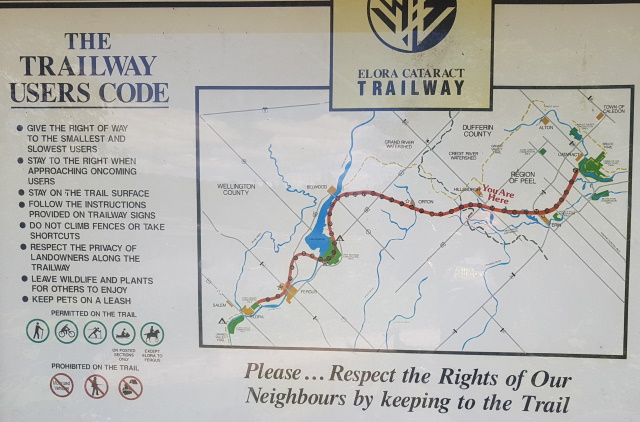 The weather has chilled out to highs in the low 20s. Perfect biking temperature. So we did. Did we ever… We drove over to Erin and did close to 50KM (gasp!) of the Elora Cataract Trailway. We parked at a school parking lot in Hillsburgh (Marker 33) and biked down to Belwood Lake (Marker 12) (and back). It is flat and gravel most of the way. 50km is the most I've ever rode in a day. The last 10km was getting rough… it seemed the headwind was particularly strong and uncooperative too. We'll certainly do more of trail, especially once the Covid bans are lifted.
We chilled out post ride and watched Toy Story 4. It was quite good. ⭐⭐⭐⭐