Looking like Golf Season
March 31, 2012 @ 11:03 pm 🔗 Post Link
Buffalo Sabres, Food, Family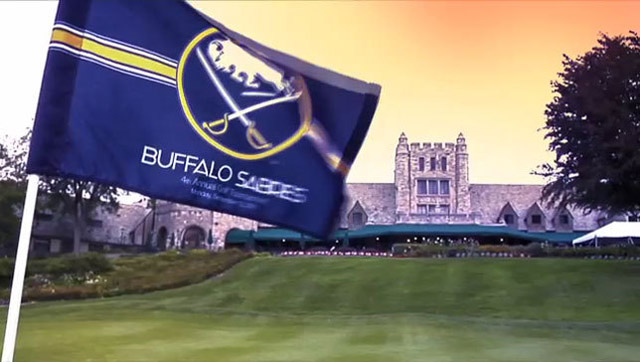 Ahh Sports…. Epic highs and crushing lows. The Sabres have been dancing on the edge of the playoffs for weeks now. The season is winding down with only three games left. The Sabres dropped a critical game tonight against the lowly Leafs. The team they are fighting for the final playoff position won…. So…. things are not looking good. They had a great run to get back into contention but… I think tonight's results will make post-season for the Sabres quite unlikely. Oh well. Brave face.
We looked at more wedding rings today in Bolton. I didn't mind the hammered look. I still think this is really handsome too. The local jeweler is getting more rings in soon, hopefully something will grab my eye. I think bdot has decided on a channel cut band, but it seems to change more than the weather.
Celebrated bdot's brother's birthday over at her sister's this afternoon. The adults all seemed to be running on fumes unlike the nephews. It was another delicious meat fest. It was fun to see the nephews as usual.
Going to go cry now.