Gardens and Getting on with it
July 22, 2019 @ 02:07 pm 🔗 Post Link
Home, Work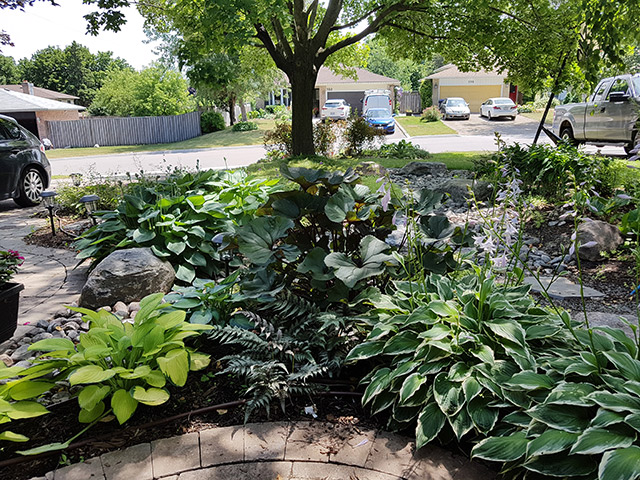 The front gardens are looking really sharp this season. The hostas have gone nuts and have taken every mm of space available. We have added a few solar lights too, they don't get a ton of light but stay on a few hours at night.
Well, the job offer was fairly disappointing. It was a bare bones as it gets. But, it seems like a decent place to work, so… I'll try it and see how things fit. Brutally, I'll have to give up my Android phone (the only mobile platform I've ever been on) to use their apps on an iPhone. So that is another unwelcome result. It starts after our Summer holidays. Hopefully, it works out, it is the closest position I've had since moving to the GTA.
Pretty quiet weekend. Bdot was away most of Saturday at a Pool Party so did housework most of the day. Very exciting.