Full House
February 22, 2016 @ 07:02 pm 🔗 Post Link
Hiking, Trans Canada Trail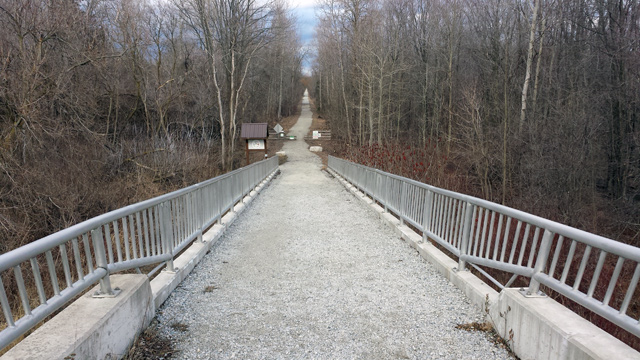 Bdot is home from her 'girl's week' away in Quebec. It sounds like she had a great time. Yes, the long drive through horrible Winter conditions sucked but she arrived home safely. While there however, she enjoyed the snow a lot. Maybe too much on one of her snowshoe outings where a short trek turning into a long haul. The skiing, not surprisingly, was also very good as was the food, friends and lodging.
While bdot was getting her hair done, I took the dog for another long Trans Canada Trail walk. This time from Kennedy Road to Old Baseline road. It was actually a really pretty section of trail. There were multiple bridges, streams and points of interest. Including the big walkway (as seen above) over Highway 10. A few more photos from the walk.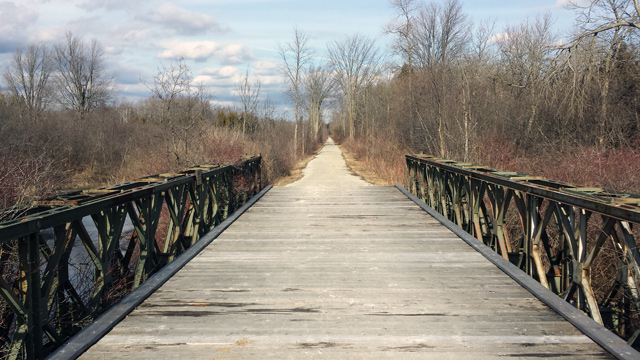 https://en.wikipedia.org/wiki/The_Good_Wife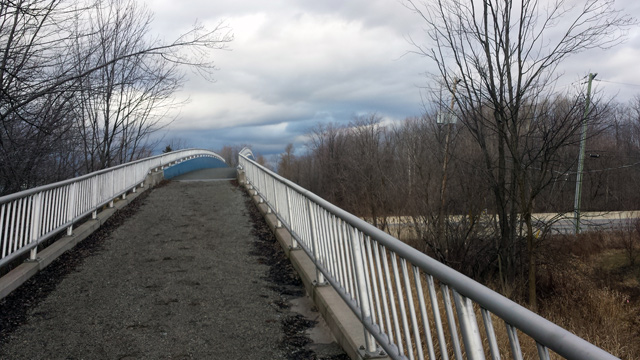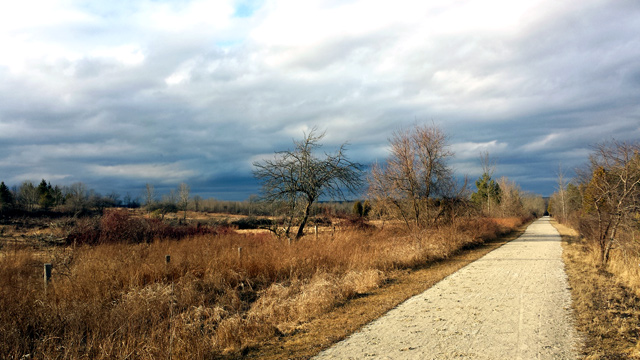 We have been diligently watching The Good Wife and have caught to the current episode. So… for the first time in months we watched an episode with commercials. Holy crap are they annoying. I really can't see ever going back to cable. God bless you kodi/netflix.