Huge win
January 31, 2013 @ 08:01 pm 🔗 Post Link
Caledon, Winter, fog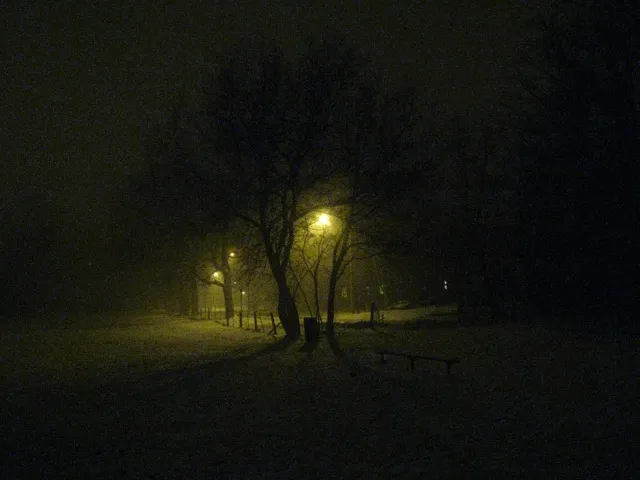 It was an unusually foggy night tonight so I brought the camera along for the evening dog walk. Snapped a few creepy photos. Our cold temperatures are done… Tomorrow it is suppose to get up to double digits again.
I have a doctor's appointment tomorrow morning. Always fun.
Glad we got to skate in Palgrave on Sunday before it warms up and melts the ice. Ho-hum.
Sabres are already below .500. So much for the Buffalo Sabres reason for existence, will be to win a Stanley Cup… the Lindy/Darcy show continues. Mediocrity anyone. Sigh.