Flowers, shirts and stones
May 19, 2014 @ 10:05 pm 🔗 Post Link
bdot, food, home, Humber Nursery, Indian Hero, The Place Beyond The Pines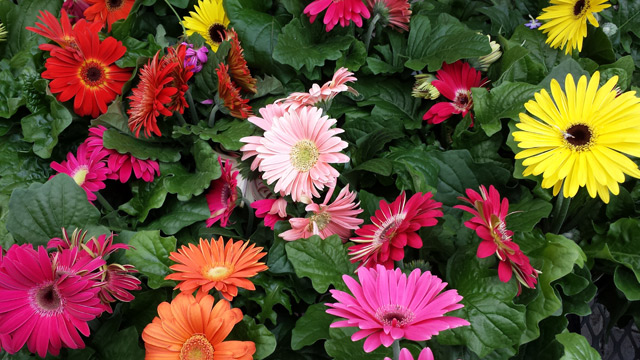 I had a rare work from home day on Friday. It is holiday long weekend so the office was closing early, the boss gave me the option so… awesome. Thanks. It resulted in getting a jump on the housework. Very exciting. We have been going back and forth with 'the table guy' since DECEMBER about our incorrect table leaf. Friday, with a few apologies the right (or at as close to right as we will get…) leaf arrived. Looks good!
Tanga has started slipping down the new wooden stairs. It is very odd. I concerned she is going to hurt herself. Dogs remember things like this so it is turning into an issue. Sigh.
Saturday we spent the afternoon poking around Humber Nurseries. Our backyard reno is the major on-going project right now. The hot tub is in but the yard is still quite a mess. Getting the tub in, and getting power to the tub (which is at the back of the property) resulted in half the yard being dug up. So there is plenty to do. We have a yardscape plan and all the plants/trees etc. have been selected – so we thought we see them in person. This garden center is massive…Bdot wanted some annuals for her yearly 'hanging baskets'. We sorted through a bunch of options. I think she will put the baskets together later today. We also looked at water features. Again, there are a ton of options but I think we agreed on the direction it will one day take. After walking around the entire afternoon we decided take out would be a good idea. We settled on a new Indian place we have passed by many times but we have never tried. Dinner was Indian Hero. Since moving from Brampton we have certainly missed good Indian or frankly any Indian take out. So I'm happy to report the Indian Hero was very good! As the owner said, you wait a little longer because the food is prepared fresh. It is certainly apparent. The food is exploding with rich, tasty flavours. Yummy. We'll be back!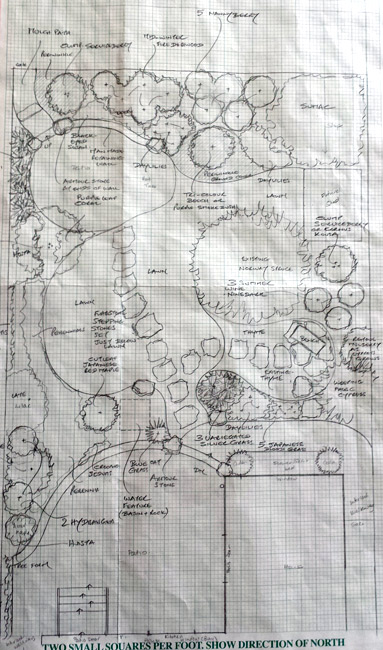 The evening was spent chilling out with a movie. We watched the very curious The Place Beyond The Pines. It was a very somber story about a young family struggling to make ends meet. The father decides to rob banks which leads into the second half of the story about a cop and his life. (I'm intentionally trying to be vague) The story is really intriguing, the acting was solid and the film shows two fathers, from different sides of the tracks; both fail their sons, for different reasons.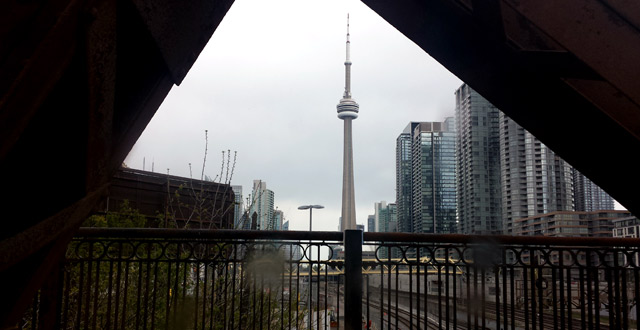 Yesterday we bailed on yard-work to do some shopping in downtown Toronto. Bdot was in desperate need of shoes, so I joined her for the afternoon. She had a plan and tried on every shoe in her size. I think she found a few contenders that she is having brought in. Curiously I found a pair of summer work sandals on my first selection. Men and women are very different when it comes to shoes. I also scored a bunch of button down shirts from the Gap, completely on a whim. It was rainy badly when we left the shoe store so we ducked into the Gap. Well… after browsing for a bit, I decided to try on numerous shirts which I could use for work. Bdot overheard someone say the Gap online was offer 30% off, which strangely the store was not… Sooo, we tested the shirts in-store and bought online saving close to $50. It has been awhile since I bought new button downs. They are pretty colourful. *smirk*
We didn't grab lunch. Which was dumb. We were both ass end hungry by this time but stuck it out to grab groceries.
I'm back and forth for 1st place in the hockey pool. The Kings need to step up. Wow. Habs look lost without Price. It isn't looking good, down two back to NY…
Reached the end of Child of Light (PS4)… It was a fun little RPG/platformer. The art was incredible throughout. Also dusted off Neverwinter Nights 2 and I'm playing it again. Don't remember if I finished it. Regardless there are two add-on campaigns I know for sure I have not played. Still waiting for a real RPG for PS4.
Brought some order to the yard with the inaugural lawn cutting. Pulled all the dandelions out too. Really being yellow is not advantageous for them… As we expected the day to be a long one getting yard work done… Bdot started the day off with a delicious breakfast: