Falls in the Fall
September 6, 2017 @ 10:09 pm 🔗 Post Link
Astronomy, bdot, computers, hiking, Hilton Falls, Northern Lights, Really Slick Screensavers, Screensavers, Windows 10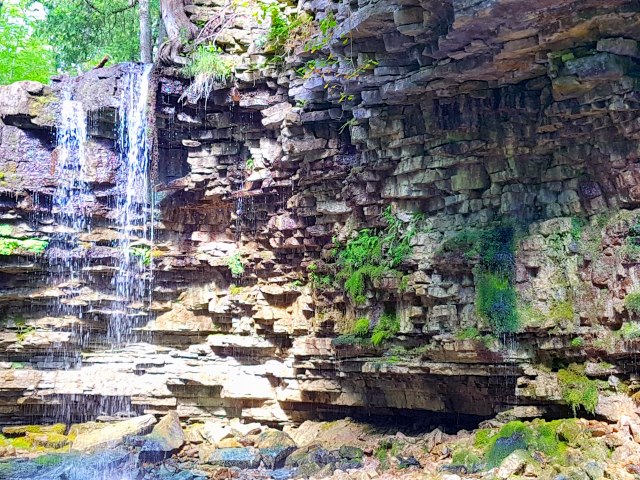 We had a fairly quiet long weekend. Labour Day had a slow start to it, but we eventually ventured to the Conservation Halton area to see Hilton Falls. (Details of the hike are available on the outdoors page) All the drive down it looked like rain, but we were fortunately spared! The Hilton Falls Bruce Trail Side sections were quite nice. Very rocky, you needed to pay attention. The Side Trail was about half the hike. The trails inside the park were wide stone paths. Ho-Hum. The Falls area was quite busy. The Falls themselves looked like they weren't flowing anywhere near capacity, but it was still a cool area. It was impossible to get a nice wide shot of the Falls with all the humans wandering around. I regret not bringing my Digit Camera. Overall, it was pretty cool…there were also some very photographic ruins there, as well as an interesting reservoir area with some incredible fissures.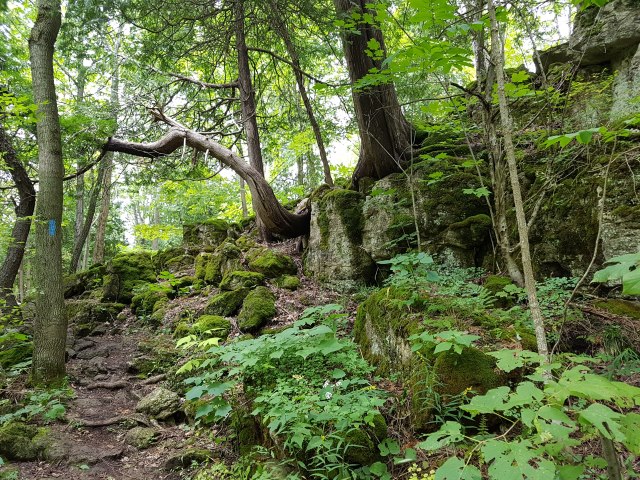 Bdot spent half a day this weekend with her sister in Bolton. They later relaxed in our backyard after enjoying a dip in the hot tub.
The Northern Lights, apparently, may be visible tonight. I hope it is clear. That would be incredible!
UPDATE!
Bah… it became overcase. Didn't see a thing. Sigh.
UPDATE!
So I was playing around with Screensavers in Windows 10 with my dual monitor setup. Screensaver comes on. It is on ONE screen only. The other is black. SIGH… so, apparently, from what I've read, dual monitor support for screensavers was DROPPED for Windows 10. People we asking about this months ago and still nothing from Microsoft. Sure it is a trivial thing, but… gah. It worked fine before. So I start googling and testing software to get this annoyance fixed. I came across Really Slick Screensavers which worked for me. Phew. Solar Winds is amazing on two 1920×1080 screens. ^___^