A further facelift
October 29, 2014 @ 10:10 pm 🔗 Post Link
home, media, Netflix, Niagara Icedogs, Toronto Raptors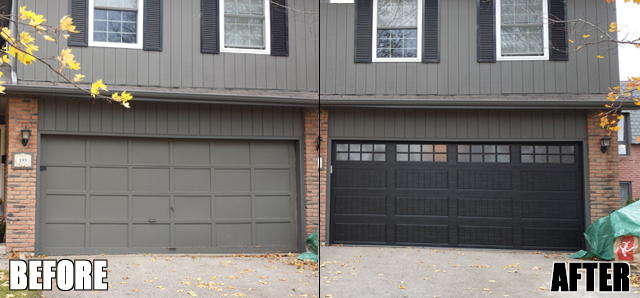 With the eaves now finally installed. (Still eagerly waiting for a big rainfall…) We decided to update the garage door as well. It was looking old and tattered… The new one was installed today. I think it looks really sharp. It has better R value so we are hoping the bedroom floor is somewhat warmed this weekend. The front of the house has had a bit of a facelift this month. I'm very happy with the updates, both for the improved functionality and the crisp new aesthetic.
Nice to see the Raptors with their first game tonight. Will this season be better?
It is looking like I'll be joining my mates in St.Catharines on Saturday to see the Niagara Icedogs. Should be fun! I've never been to an Icedog game nor have I been in the new arena. Whee!
Saw this on Gizmodo and thought it was worth posting. Netflix is good and all but finding a *good* movie to watch can be tedious… Bam! Check this site out.
Why does my back hurt?