Fabulous Fall
October 30, 2016 @ 07:10 pm 🔗 Post Link
art, caledon, Family, GTA, Art Gallery of Ontario, Luther, Van Gogh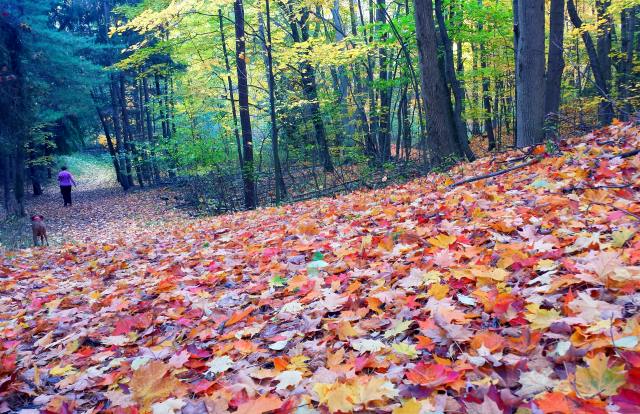 Ontario is really lovely this time of year. Walks are mandatory. We did the long Red Trail Loop. It is listed as 8.4km but we walked in to the trail so it was closer to 10.3km. It is certainly Albion Hills. I was pretty zonked after the walk but it was worth it. (Bdot's phone said the elevation changes were the equivalent of over 60 floors!) The trees and leaves were still full of colour, there was a few minor vistas and numerous changes in scenery. We had a great fish dinner to reward ourselves from the long walk. Yes, I ate some salmon.
The new motherboard I bought four months ago (the ASRock H61M-DGS R2.0) died. It won't POST and it's stuck in a boot loop. Disappointing. I've never bought ASRock before so…I was apprehensive. Fortunately ASRock allowed me to return it or repair (RMA!). I'm not entirely sure what they will do, but I'd love to continue using my old i5 chip. It is a beast. I'll update this once this is resolved.
Ugh. Walking Dead. Brutal. I think it has gone too far. Killing off two of my Favourite characters so savagely. The series is popular because of the characters killing them all leaves nothing. Meh.
Had a short visit today by KK and his kids. We watched TFC end the season with a win! They are finally getting their first home playoff game in franchise history. TFC! TFC! TFC!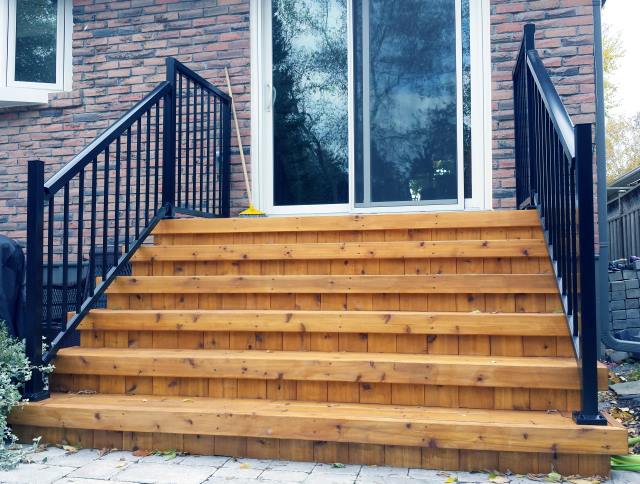 The stairs may not have turned out exactly like we wanted… But they they are protected.