Easter Weekend
April 17, 2017 @ 08:04 pm 🔗 Post Link
Family, food, Synergy Software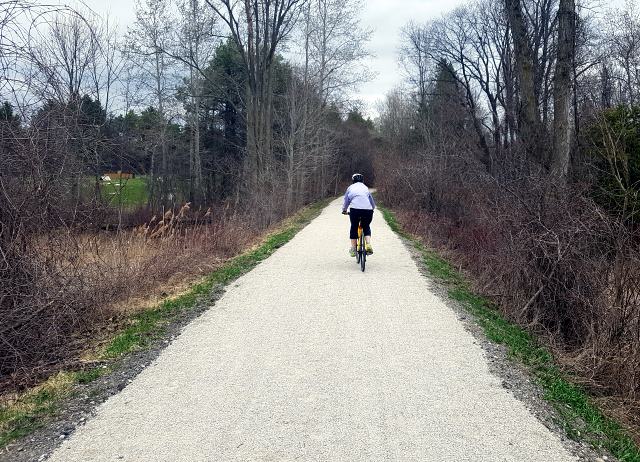 With it being Easter we got together with my sister, BiL and Mom in Horseshoe Valley. As with all family gatherings, I certainly miss my Dad, this weekend was no exception. It was nice to see my Mom toasting to him. It was a fun afternoon. I tried out their cycling VR system called Zwift. It was very cool! It was like playing an immersive real-time MMO video game where you bike. The graphics are solid and the system is well designed and interactive with those around you. I can see it as being a very appealing (if not addictive) option in Winter. We also got a look at my sister's new Subaru Crosstrek. It is very similar to our Impreza… the dash has got a more modern facelift and the car itself is higher up, but otherwise, they are very similar. I think she'll enjoy having it in Winter where she lives… they get a TON of snow. I, of course, forgot my wallet there… Sigh. It was sad seeing her cat Bushy looking old and frail. It brought back some sad memories of my own cat. My Mom stayed overnight with us so we had an enjoyable visit with her.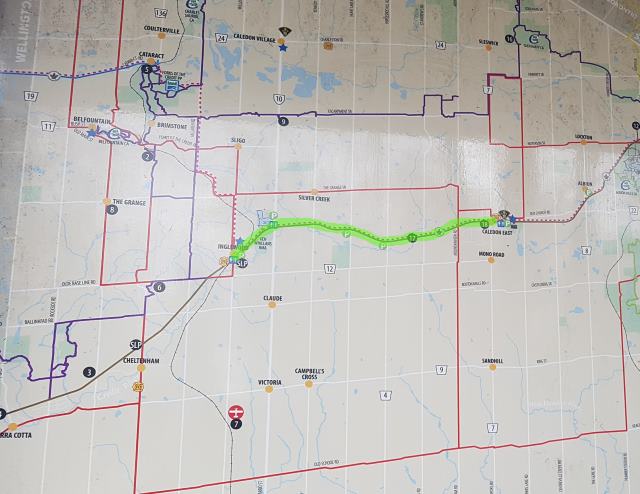 I guess inspired by Zwifting at my sister's, we decided to figure out our new bike carrier and go for a bike ride yesterday. The weather looked unsettled as we left. It was very windy and there were dark clouds. We were spared rain but the wind didn't let up. We biked down the Trans Canada from Caledon East to Inglewood. It has been a long time since we last biked. I'm not sure why we kept going and going… We ended up biking 22km. Which for seasoned vets maybe nothing, but I was gassed and my legs were quite sore in the evening. But it is great to have a bike carrier now. It opens up a lot of new outdoor activities for us.
I stumbled upon some cool software that allows me to control my Window 10 box and my Linux Mint box with the SAME mouse and keyboard. The software is called Synergy. It did NOT work out of the box. I had to configure the client and server configuration files. But once the IP addresses for both were entered, bam! it worked. It is pretty tripping gliding freely along two OS. It gets rid of a keyboard, so it frees a nice chunk of desk space. So the two entries in the config are as follows, Skylake is the Server.
section: screens skylake: minty: end
section: aliases skylake: 192.168.0.20 minty: 192.168.0.10 end
I got the software for $14 via a deal from NCIX. I was going to get another keyboard or some sort of hardware USB splicer but this, os far, are been a much nicer solution.
As hard as it is to say… the Leafs are looking better than I expected against the Caps. Series is 1-1.
UPDATE!
Salt on the sports wounds. Bylsma is still coach. Leafs up 2-1 (two OT wins). Flames down 3-0. At least the Sens and Oilers are up 2-1. Otherwise *vomit*
In other distressing news: