Proper Drainage?
October 27, 2014 @ 10:10 pm 🔗 Post Link
Canada, Fall, home, #CanadaStrong, Draft Day, Zaffe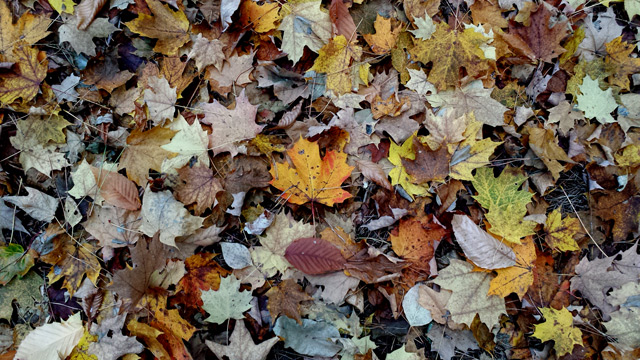 The Fall colours are out in full force now. We have a few Maples in the front yard so we have tons and tons of leaves. I'm happy each leaf can drop only once. After it is bagged it won't bother me for another year. I guess it is a small price to pay. Still… I think I have about 15 yard waste bags to haul down to the curb, and the trees are still full of leaves. I think I just had a back spasm. Hmmpt.

Since we bought out home in Bolton many years ago it was apparent the eavestroughs needed to be replaced. They were full of holes and not doing the job whatsoever. As every home owner knows, there are many things that need attention and finite resources to tend to them. The eaves have been put off and put off… This Fall, the inattention to them likely resulted in some water damage in one of our basement rooms (my office). This week we finally got the eaves fixed! Proper drainage! Glorious! So I'm finally wanting it to rain to see what happens. We had a few Red-Green solutions to divert water away from the house so I'm very anxious to see if this problem has finally been resolved. I think it looks really sharp and brings the look of the exterior up a few decades.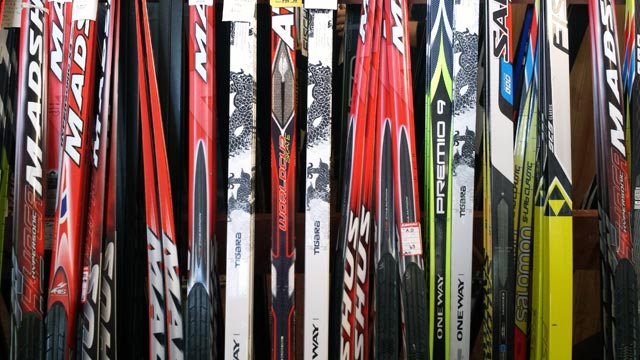 This weekend bdot wanted to try and take advantage of the Hardwood Ski sale. She doesn't like her skis and this swap met is a great opportunity to get discounted skis. We wrapped the trip up with a visit to my sister's. First of course the dogs needed a walk. We took them through the 'Banana Loop' in Copeland Forest. Needless to say it was a gorgeous Fall day full of a spectrum of orange, yellow and red leaves. Unfortunately my photos are somewhat blurry. My Brother in Law cooked up a delicious dinner. We finally met my sister's new cat Zaffe. Zaffe has a great personality and is already drawn to people. I've forgotten the limitless energy kittens possess, believe me I tried to tire him out. In the evening we watched the football flick Draft Day. The last half of the film was pretty entertaining. It would certainly help to like football to watch this film otherwise it could be a bit dull. ⭐⭐⭐
The response from the shooting in Ottawa by Canadians makes me very proud. Canada strong.
This week in Sports. The Sabres won a game! *Gasp!* The Hotspurs were embarrassed at home by Newcastle and the Bills beat up the Jets (5-3!). In a game that didn't matter, TFC lost… Meh.