Hockey ups and downs
January 6, 2013 @ 07:01 pm 🔗 Post Link
hiking, hockey, Glen Haffy, Yamaha RX-V471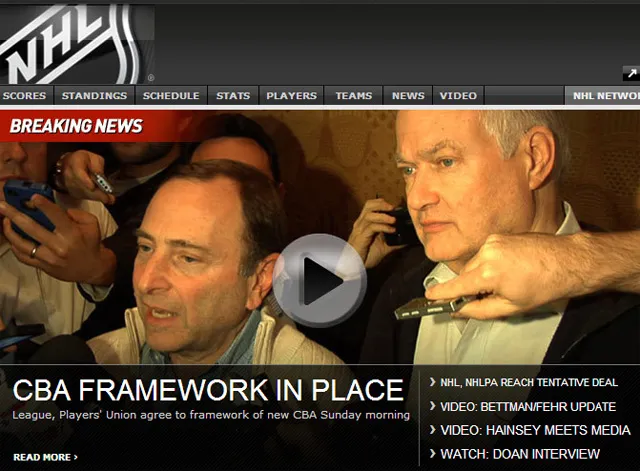 It has been a hockey weekend. I got up, mercifully, for the last time at 4AM game to watch Canada v. Russia play for bronze. It was pretty clear to me that I was watching the 3rd and 4th best teams. The passing was off all game and the play was pretty broken. Canada never led and while they came back to tie a few times, ultimately they lost in sudden death. In OT things can go any way… Still it was disappointing, and Canada comes home with nothing. Salt in wound was that the U.S. won gold after both Canada and Russia beat them before the semis.
The NHL and NHLPA finally came to an agreement so there will be hockey soon! I have mixed feelings about this. I love hockey so I'll watch… but I really feel the league and players held the fans ransom. All the PR BS was a ridiculous drama that undermined and fuelled fans' anger. My concern is the damage done to marginal NHL fans. Many of whom may, and rightly so, say goodbye to hockey. Good, bad or ugly I'm a Sabres' fan and will follow the blue and gold regardless what happens. Drop the puck!
Had a nice walk in Glen Haffy with bdot and the dog yesterday. We walked the 'blue' trail. It felt like the whole hike was uphill. Gah… it really made me feel out of shape. We picked up groceries in Caledon East and settled in to watch Impossible Mission 3 which was on TV… I wanted to stay up but I was beat and crashed pretty early.
Looking at getting a stereo receiver for the mancave. It is difficult being an audiophile without a good sound system. I think I have found the unit I'm looking for… The Yamaha RX-V471. I've found a local vendor too that has the unit for a great price as well. The music nerd in me is quite excited. ^__^