Defense wins Superbowls
February 8, 2016 @ 08:02 pm 🔗 Post Link
Hiking, Beer, Manning, Newton, Rainmeter, St-Ambroise Stout Impériale Russe, Superbowl, Trans Canada Trail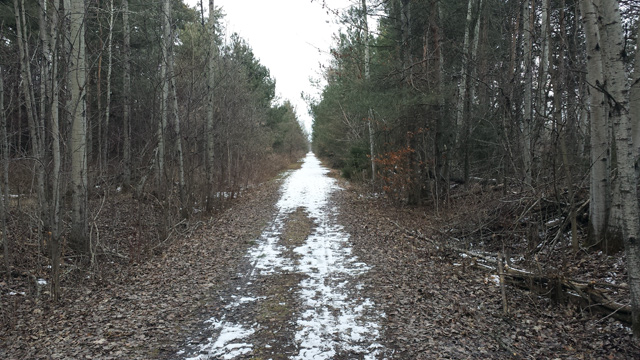 Bdot had a date with her sister Saturday. Occasionally they get together to make. By make I mean knitting, crafting and giving ravelry a workout. So I was left at home with the dog. So we went for a long walk. I continued my voyage down the TransCanada Trail. I started at St.Andrews road and walked to Kennedy Road and back. I was a little surprised to see the trail so icy. So I had a few minor slips. Otherwise it was a enjoyable walk. It is a nice section of the trail. I passed a stream with a sitting area and an impressive pond that a beaver had clearly made a home in. It was a two hour loop. I just made it to the car as it was getting dark.
Sunday was the Superbowl. I enjoy football but didn't really have a stake in the game with Denver and Carolina. I decided to cheer for 'Old Man' Manning. I thought it would be a nice story for him to go out on top. (Assuming he actually does retire) He seems like a humble and respectable guy in interviews. All the hype I heard was how incredible Newton and the Carolina offense was. Well there is an axiom that says 'defense wins Superbowls'. No doubt. Wow. The Denver defense was impressive stopping Cam all game long and sacking him a bunch of times. I'm sure Cam will be back to the Superbowl in the future – the day however was about Manning. While he played well… it was the defense that won the game. Manning said as much.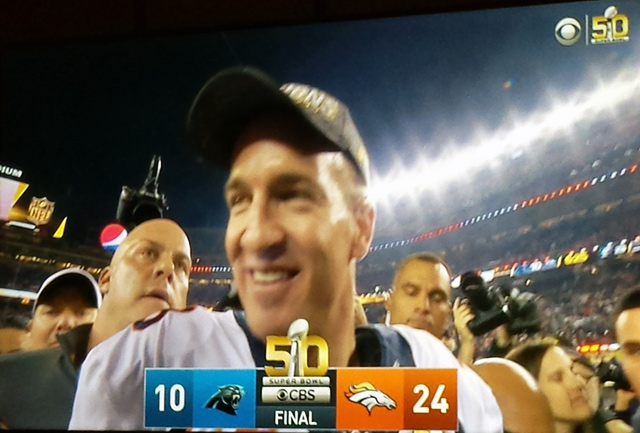 Loved the capture of Eli's reaction. LOL. He is getting worked over pretty well in social media. Cam is also getting roasted for his 'sore loser' post-game conference. Impressive attitude MVP!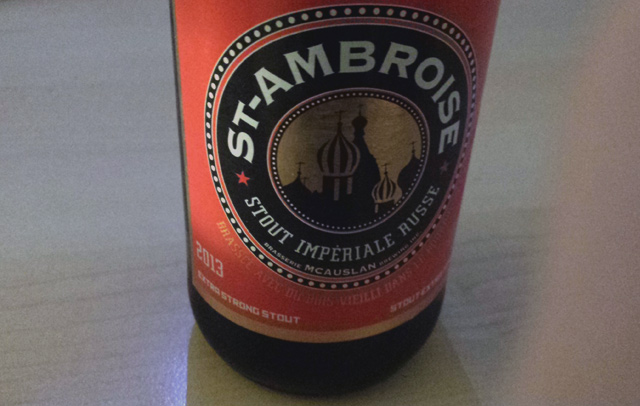 Wow… this was something else. I saved it for a special event. The Sabres won't have playoffs anytime soon, so I cracked it open for the Superbowl. The 2013 St-Ambroise Stout Impériale Russe was full of flavour while maintaining a degree of smoooooooooooth. At 9.2% it hit pretty hard too. From the label: "bourbon wood aged this full bodied ale has a rich, smoky aroma with hints of vanilla, espresso and chocolate". Delicious.
I heard from my Mom who seems to be enjoying herself in Mexico. She said the accommodations are incredible, there are police everywhere and it is surprisingly cool right now due to an unseasonable cool wind. Have fun!
update
Discovered rainmeter today. It allows customization of Windows desktops. Remember widgets from Windows 7? It is the same concept. Clocks. Weather. System Data. I love it! Find some excellent skins for rainmeter on deviantart.