The days after the week before…
June 17, 2015 @ 11:06 pm 🔗 Post Link
Friends, Family, Friday Night Lights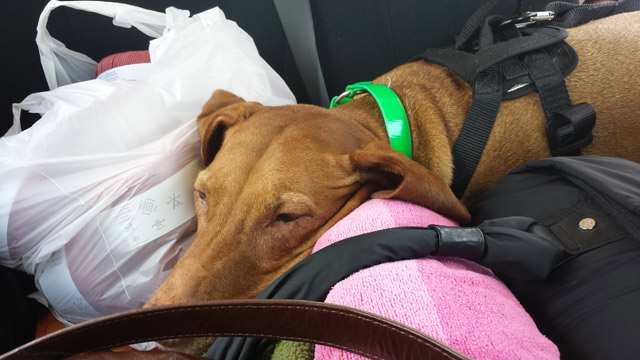 I guess it has been a few days since I've blogged.
We were away last weekend at my sister in law's cottage. We stayed over Saturday night. It was a needed distraction. I got to play with Bill's hydraulic wood splitter. Damn. What a monster. Since we took down two massive trees on the lot he will certainly get a lot of use out of it and it works really well. I was treated to a boat ride and smoked chicken for dinner. I also burnt a ton of foliage. On the way up bdot stopped at a yarn store. Shocking I know. The nephews got along pretty well Saturday but Sunday was a different story. One of boys deleted a game of another brother's off an iPad. Well that led to tears and screaming and threats of retribution. Ugh. Sunday was suppose to be nice but instead it rained. So we left fairly early Sunday because the cottage isn't really big enough for four adults, two dogs and three boys.
I guess I'm indifferent to Chicago winning the Cup. I was hoping the Lightning would win for Stamkos. *shrug*
FIFA 2015 has been fun to watch. Canada won their division – probably with the lowest goal total to do so. So they are into the round of sixteen!
We have decided to inter Dad on July 4.
I guess I've been run down and stressed out. Yesterday was lost to a day of the flu. I was exhausted. I feel about 80% today. Ugh.
We have been watching the series Friday Night Lights. It is pretty light, mostly teen melodrama… but the acting is really good and it is shot really well so… we'll see where it goes.