Canada is still good at curling right?
January 5, 2014 @ 10:01 pm 🔗 Post Link
Canada, Hockey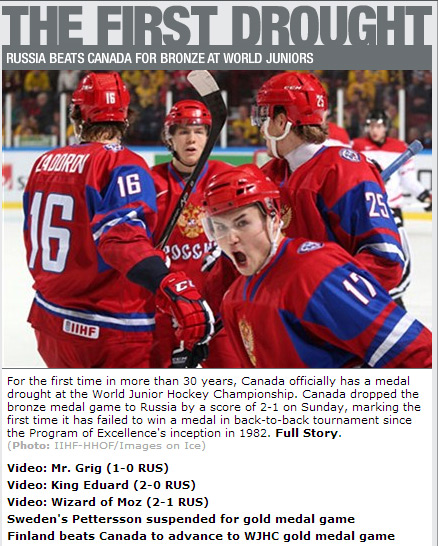 Well… to be honest I was expecting a massive beat down from Russia. Canada was in the entire game and did control most of the play. Two early Russian goals, one of which was brutal was the difference. The Russian goalie was better than the Canadian goalie.
I don't expect Gold every year. The teams today are simply too good for this to be possible. I doubt you'll see another 5 year Gold Medal run anytime soon. That said coming home back to back years with nothing is actually troubling. Lots of ifs and buts – ultimately Canada had their chances and didn't get it done, again.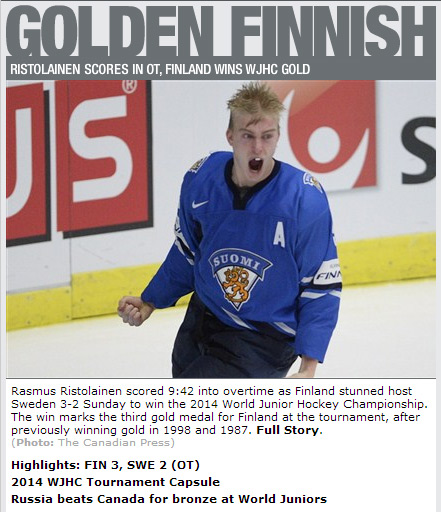 Finns stun undefeated Sweden to win 2014 WJC Gold! Nice to see Sweden play ABBA during the Finland Cup celebrations. 😛 At least the future looks good for the Sabres who own the rights to flying Finnish D-Man Ristolainen.